Discover the fundamentals of cell culture
The Fundamentals of Cell Culture: Key Principles and Practice is a four day course that aims to deliver a balance of theory, essential techniques and best practices covering the entire cell culture workflow. It is held at the ECACC laboratories in Salisbury, in the south west of the United Kingdom.
Download as vCalendar (for Microsoft Outlook etc.)
Import event to your Google Calendar
20th - 23rd March 2018
Venue: Public Health England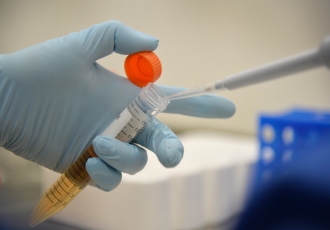 The course will cover:
culture initiation from frozen vials
the generation of primary cultures
the maintenance, cryopreservation, quality control and validation of cell banks
the delivery of cell cultures to a variety of applications and cell based assays
qualitative and quantitative cell culture
the biology, characterisation and selection of cell lines
stem cell biology
novel 3D cell culture strategies
experimental design
troubleshooting in the cell culture lab
The course fee includes transport between your hotel and ECACC, lunches and refreshments, and a comprehensive training manual.Please note that accommodation is not included in the course fee but we can provide details on recommended hotels in the area.
Location
Public Health England Microbiology Services
Porton Down Salisbury Wiltshire SP4 0JG
Related events
More events
Other events