Sock the Puppet
Celebrating Healthcare Science Week 2021, join us for a story about Socks, Science, Superbugs and Making Friends, narrated by Stephanie Houtman (Peppa Pig Live).
Download as vCalendar (for Microsoft Outlook etc.)
Import event to your Google Calendar
12th March 2021
Opening Times: 11:00 AM GMT
Venue: Online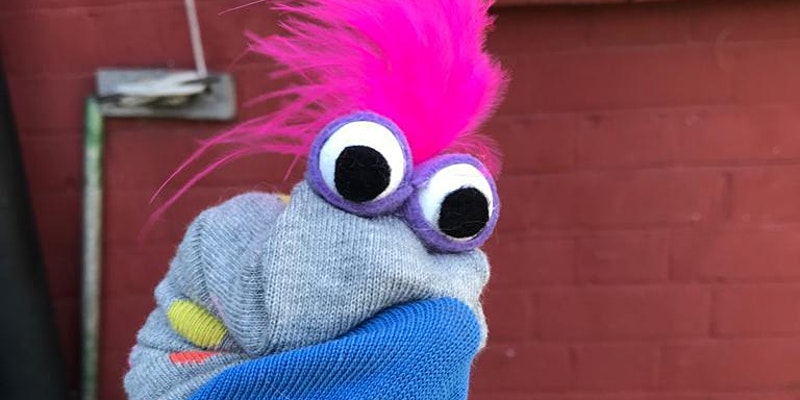 Meet Sock, the puppet. Sock is excited to go and sing for the children in Hospital with Ms Clown. Sock loves the Hospital. It is always clean and tidy.
The children love Sock's singing. All the children hug Sock.
When Sock catches all the bugs that make the children poorly, Sock has an adventure to the cleanest, tidiest place in the whole Hospital: The Laboratory.
Can you help Sock find a way back to Ms Clown and the children?
Join us to celebrate Healthcare Science Week 2021 with the story of Sock, narrated live on zoom by Stephanie Houtman (Peppa Pig Live), directed by Saskia Marland with special appearances by Sock.
After you book tickets, you will receive a worksheet to make your own Sock at home, designed by artist and maker Abi Bown.
Created by the team behind Nosocomial and Remember, Remember! - playwright Nicola Baldwin, and Healthcare Scientists Vicki Heath and Dr Elaine Cloutman-Green BEM, of Great Ormond Street Hospital.
Sock The Puppet will subsequently be available as a podcast.
With thanks to Eibhlin Jones, Laura Walsh, Amy Sutton and Tara Kearney.
Related events
More events
Other events