Advancing Healthcare Awards 2018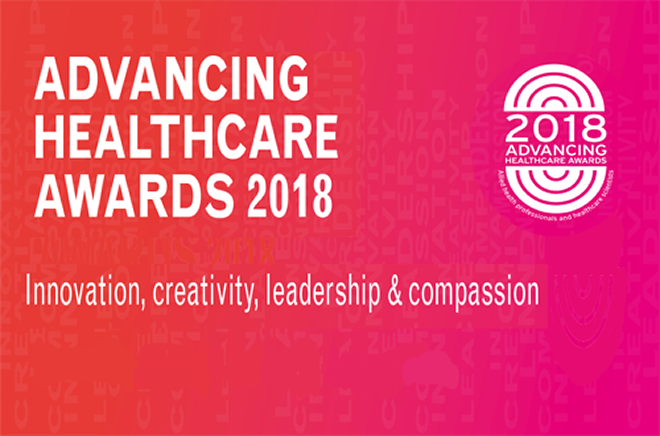 4 October 2017
Nominations are open for the 2018 Advancing Healthcare Awards
The Advancing Healthcare Awards are now in their 12th year and aims to recognise and reward projects and professionals that lead innovative healthcare practice and make a real difference to patients' lives.
The awards are open to healthcare scientists, allied health professionals and those who work alongside them in support roles. These awards are unique in that they are UK-wide and cover all these professional and specialists groups whose achievements so often go unnoticed.
There are 14 award categories in total with an overall winner chosen from the category winners. Four of the awards are open to healthcare scientists only and are supported by the Academy for Healthcare Science. In total there are 8 awards open to healthcare scientists.
Amongst the awards is the newly sponsored IBMS Award, for Inspiring the biomedical workforce of the future.
The IBMS award recognises and rewards people who are committed to inspiring the next generation of biomedical scientists. We are looking for submissions from individuals, units or departments demonstrating their commitment, for example:
Are you providing outstanding clinical learning and development opportunities for pre or post registration students in the workplace?
Have you forged strong links with your education providers to ensure training is fit for purpose and meets patient needs?
Are you using inventive ways to promote biomedical science careers in your local community?
Do you offer innovative development programmes to help develop students during their early careers?
Do you offer internal initiatives to capture talent within your existing support workforce?
Our aim is to showcase the essential contribution that biomedical scientists make to attracting and developing a workforce which displays the behaviours and values that are needed to deliver professional care.
All those who play a part in inspiring biomedical scientists and biomedical support staff (clinical managers, department managers, educational supervisors and HR managers) are invited to nominate individuals or teams for this award.
The deadline for entries is 5pm on Friday 19 January 2018.
To find out more about the award categories and the Advancing Healthcare Awards 2018 visit www.ahpandhsawards.co.uk and you can download the Guide to writing a winning entry.
For updates, you can follow the AHA awards on Twitter at @AHAwards.
Should you have any questions, contact Rachael Fisher.
Back to news listing