Advancing Healthcare Awards 2018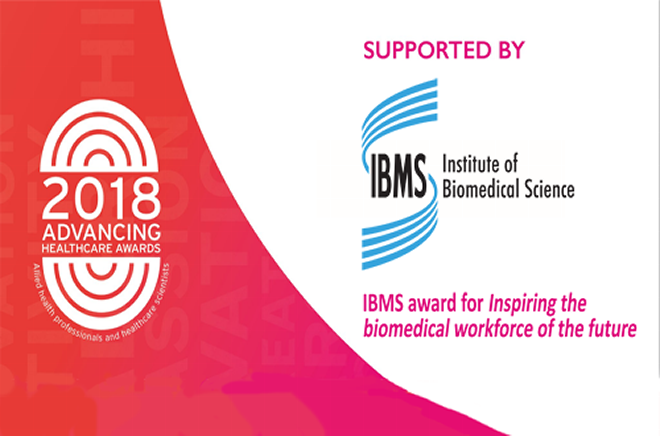 27 November 2017
Nominations are open for the 2018 Advancing Healthcare Awards
The Advancing Healthcare Awards for 2018 have launched. Now in their twelfth year these UK-wide awards are exclusively for healthcare scientists, allied health professionals and those who work alongside them in support roles.
Amongst the fourteen awards is the newly sponsored IBMS Award, for Inspiring the biomedical workforce of the future. This award is for
"All those who play a part in inspiring biomedical scientist and biomedical support staff (clinical managers, department managers, education supervisors and HR managers) are invited to nominate individuals or teams for this award.
Our aim is to recognise and reward people committed to inspiring the next generation of biomedical scientists.
We want to showcase the essential contribution that biomedical scientists make to attracting and developing a workforce which displays the behaviours and values that are needed to deliver professional care."
For more details and to enter, go to the AHA website. The closing date is 17.00 on Friday 19 January 2018.
For updates, you can follow the AHA awards on Twitter at @AHAwards.
Should you have any questions, contact Rachael Fisher.
Back to news listing