Our new strategy for 2018-2020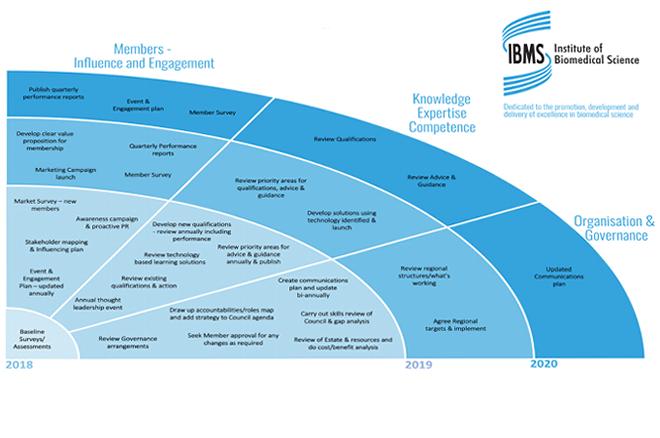 1 January 2018
After consultation with our members, we are pleased to announce our new strategy
About the new strategy
In developing our new strategy, the IBMS brought together Council members and our executive team as well as asking members for their views. We reflected on and considered our vision, the previous Corporate Strategy and how we work together to ensure we learnt from them and included the learning in our future thinking. We looked forward to consider the changing external environment and membership expectations.
It was agreed that within this strategy the IBMS would develop a plan which explicitly reaches out to all those in biomedical science, and does so across the four nations and beyond.
With this input from our Council, executive and, importantly, our members we agreed upon three key themes that we believe if they are prioritised by the IBMS and membership, will drive us over the next three years towards the vision to which we aspire.
Key themes
The three key themes are:
Influence and Engagement for Members
Knowledge, Expertise and Competence
Organisation and Governance Infrastructure
IBMS President Alison Geddis said:
We received many positive comments on the direction of the strategy, especially on raising the profile of biomedical science.

Although there is much hard work to do in this area, I am looking forward to working together with our members to achieve this.
Back to news listing