Apply for the CSO awards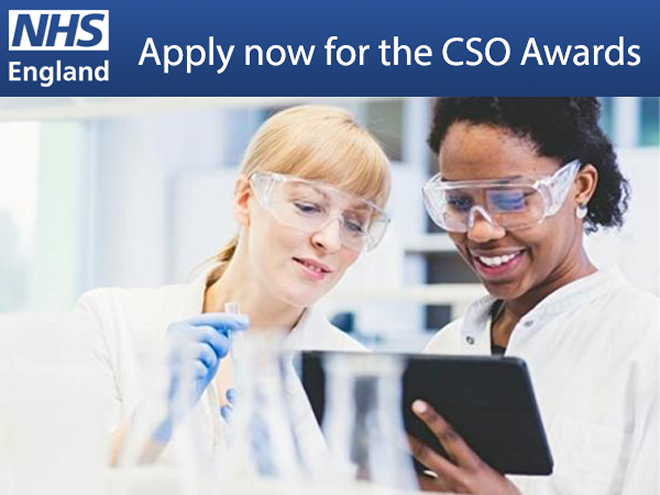 10 December 2019
Applications are now open for the Chief Scientific Officer's (CSO) awards
IBMS members are encouraged to apply for the Healthcare Science Awards, which will be held at the 2020 Chief Scientific Officer's Annual Conference.
Now in their 14th year, the annual Healthcare Science Awards recognises the achievements and contributions of healthcare scientists and the impact they make to patient care. IBMS members may nominate themselves, a colleague or a team for one of these prestigious awards.
The five award categories are:
Healthcare Scientist of the Year
CSO Shirley Fletcher Apprenticeship Award
Excellence in Healthcare Science
Healthcare Science Rising Star
Excellence in Healthcare Delivery
Interested individuals can find more information about these awards online and entry details will be made available soon.
The deadline for nominations is 19 January 2020. Those who are shortlisted will be notified by 10 February 2020.
In 2018 three IBMS were honoured at the awards. Chloe Lockwood, winner of the Rising Star Award, said:
"The awards are an excellent way for showcasing and recognising the work that healthcare scientists do in the NHS. It was an honour to be invited to the ceremony, share the evening with brilliant people, and an even bigger honour to receive the award! It was a great experience to represent Biomedical Scientists across the NHS and Leeds Teaching Hospitals along with all the other nominees and award winners."
Interested individuals may contact england.cso@nhs.net with any questions.
Back to news listing