Deadline approaching for Jen Johnson Bursary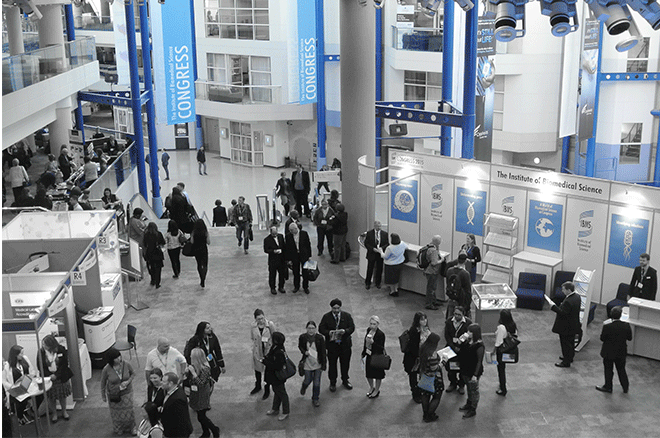 21 March 2017
Eligible applicants can apply for a bursary of up to £1000 to attend IBMS Congress
The Jen Johnson bursary is awarded in memory of the late Council member, Jen Johnson, who sadly passed away in March 2016.
Jen dedicated fourteen years to IBMS Council where she served as Chair of Membership Committee and later, as Honorary Treasurer. She was awarded Life Membership of IBMS in 2013 for her incredible dedication and contribution to the organisation and the profession.
Jen was a devoted advocate of the Institute. In her time as Chair of Membership Committee, she played a pivotal role in developing Congress and was passionate about enabling members to attend.
The Jen Johnson bursary aims to achieve Jen's wish that more members have the opportunity to attend the event she was so passionate about.
For Congress 2017, the bursary will provide 10 successful applicants up to grant of up to £1,000 to help them attend IBMS Congress.
To apply
To be eligible for the Jen Johnson bursary applicants must:
Be a current IBMS member in the grades of Licentiate, Member or Fellow.
Be enrolled on an IBMS qualification at the time of application.
Use the bursary towards IBMS Congress 2017 delegate fees, accommodation and travel.
Submit a 500-word supporting statement outlining your motivations for attending Congress and how it will benefit you and your team/workplace.
The total grant fund available for 2017 Congress is £10,000 and is strictly non-transferable; i.e. it may only be used by the successful member to attend IBMS Congress.
Deadline
To apply please complete the application form and return it to mc@ibms.org by 7 April 2017.
Successful applicants
If you are successful you will be notified by email by 5 May 2017. If you have not heard by this date your application has not been successful.
Bursary recipients will be required to submit a report following the event for use by the IBMS Communications team and winners will be featured in an article in The Biomedical Scientist and promoted on social media.
Additional information
Before applying, please check with your employer that you will be able to be absent for the day(s) you wish to attend Congress– some employers see Congress as a fantastic learning opportunity so may grant it as CPD time, others may expect you to take annual leave.
For more information about the fund, contact Lynda Rigby, Executive Head of Marketing and Membership on mc@ibms.org.
Back to news listing