Ask Alex: What are the main responsibilities of a trainee?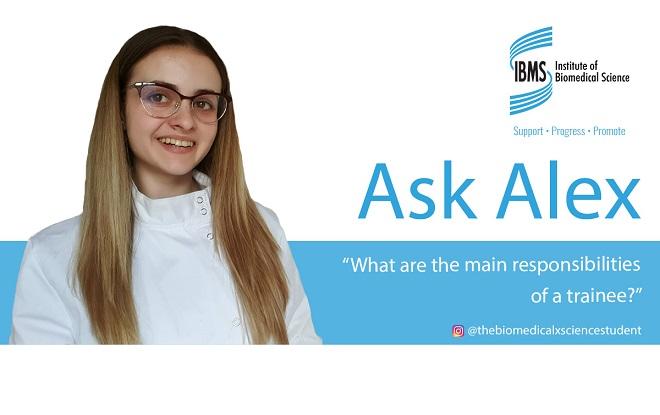 30 June 2022
"The Biomedical Science Student" Alex takes on your questions about studying, training and entering the profession

In my first blog post for the IBMS, I'm going to tell you about the main responsibilities of a trainee biomedical scientist.

Keep in mind that I undertook my experience in a histology laboratory so all of my examples are related to that department. Different departments have different methods of processing samples but trainee responsibilities are similar across the specialisms regardless of methodologies.

Here are the three key activities I undertook during my NHS placement:
1. Sample entry – as a sample enters the laboratory the details of the patient need to be checked and the samples need to be sorted according to urgency and specimen type.

By working in specimen reception for a few weeks, I learned how to organise samples, how to verify patient details and how to add patient sample data into the system.
2. Sample processing – depending on the specialism, this can include a variety of procedures that are part of the diagnostic process.

In the histology laboratory processing stages include embedding the sample in wax, cutting the embedded samples with a microtome, sectioning the cut samples and adding them to a slide and then staining the sectioned samples so that they can be seen and analysed under a microscope. These processing stages produce the slides which are then used by biomedical scientists and pathologists for analysis and diagnosis.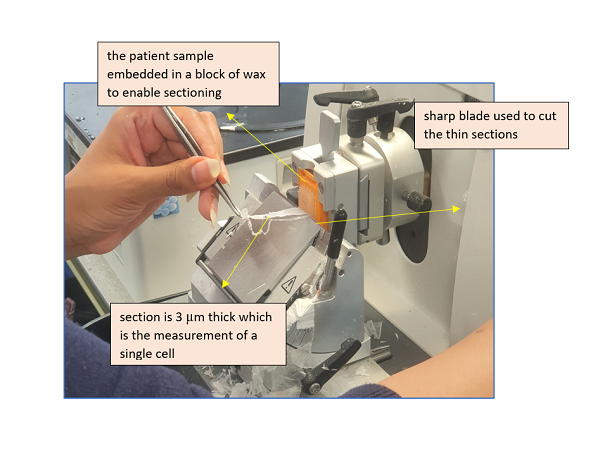 3. Sorting and organisation – making sure that everything is accounted for and in the correct place in a large diagnostic laboratory takes a lot of work and involvement from all members of staff.

In histology, everything from samples, blocks, slides and request cards need to be in a known place all the time. Misplacing even one piece of paper can have a large and negative impact on a patient. Therefore, as a trainee biomedical scientist, ensuring that materials you worked with are organised and in their allocated place is part of the daily routine.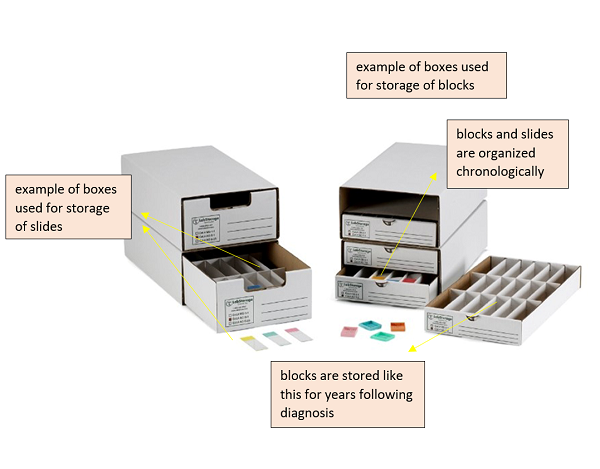 I hope this goes some way to explaining the sort of work you will be doing on your placement. I found the work fulfilling and interesting and I'm keen to get back in the lab!
You can catch up with Alex on Instagram via @thebiomedicalxsciencestudent and DM her so she can answer your questions in future blog posts.
Back to news listing