Get ready for Biomedical Science Day 2019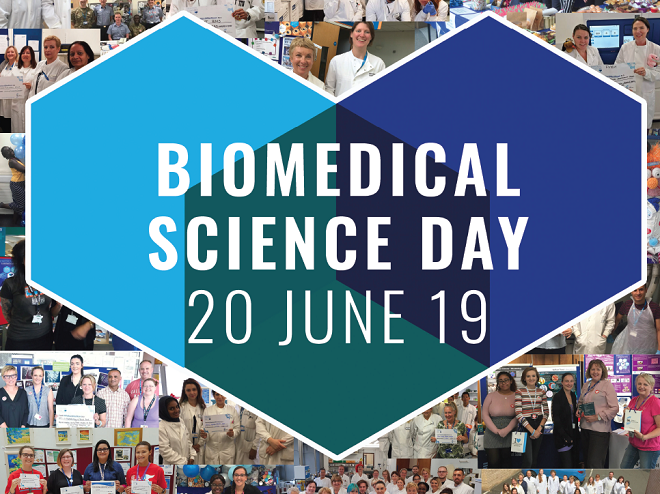 1 May 2019
Join us on 20th June for the world's biggest biomedical science celebration!

On Biomedical Science Day this 20th June, we are encouraging all biomedical science staff to celebrate the vital role they play in healthcare. It's a chance to inform the public and empower patients by telling them about practices in biomedical science and to strengthen interdisciplinary team work and communication in the hospital.

As part of this year's Biomedical Science Day celebrations, a hospital in each of the four nations is taking the lead in promoting the excellent work of the profession. Each hub will showcase a laboratory and inform the public, patients and other hospital staff about their work at the heart of healthcare.
Royal Victoria Hospital (Northern Ireland) will be launching its brand new cellular pathology laboratory
Monklands Hospital (Scotland) will be showcasing its cervical screening programme
St James' Hospital (England) will be celebrating the world's first fully digital pathology laboratory
University Hospital Wales (Wales) will be launching its brand new biochemistry laboratory
It may only be in its third year but Biomedical Science Day has taken root across the UK. Last year, hundreds of laboratories opened their doors or organised events in their local hospital and, thanks to our members and social media followers, Biomedical Science Day 2018 messages received over 5,000,000 views – with NHS England, the Wellcome Trust and Guardian Healthcare all tweeting about the day.

Whether you bake an extravagant biomedical cake for a charity bake sale or stay at your post and explain a laboratory process to a young long-term patient – any and all involvement helps people to recognise the profession's enormous contribution to healthcare.


Get involved!

Nothing says Biomedical Science Day like a fun and interactive stand. We love to see displays in reception areas and lobbies – where the hospital's largest footfall can engage with biomedical science activities, information and freebies. Members can order free promotional items from us, whilst non-members can download electronic versions of our leaflets and posters.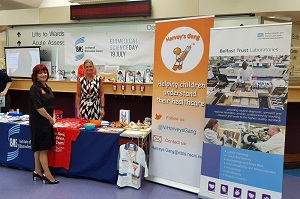 Laboratory tours are the most immediate and effective ways to inform people about the profession. If you want to advertise your laboratory tours internally, we have an A3 poster you can print and put your details on here.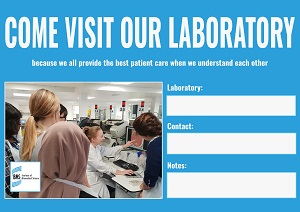 Unite with other biomedical science professionals on social media by taking photos of your celebrations and posting them using the hashtags:

#AtTheHeartOfHealthcare or #BiomedicalScienceDay2019

This will help us to promote your event and spread the word about Biomedical Science Day. It will also give you the opportunity to compete for some fantastic awards and prizes in this year's photo competitions.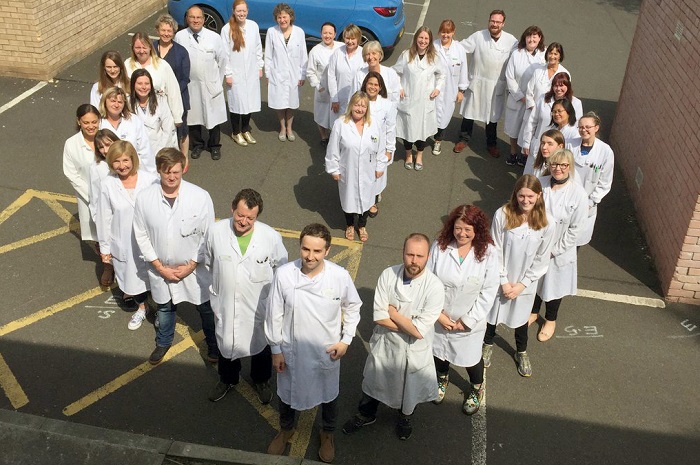 You can also support our Twibbon campaign and help raise awareness of Biomedical Science Day by customising your profile picture on Facebook and Twitter.




If you are planning to really push the boat out for Biomedical Science Day, consider applying for the Biomedical Science Day Activity Fund. The fund will provide our members with grants of up to £500 to develop their biomedical science related activities and events.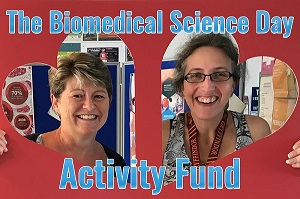 If you want your department or hospital to celebrate Biomedical Science Day but don't know where to start, we have lots of event ideas and resources for you at BiomedicalScienceDay.com or you might find your inspiration by looking at last year's Biomedical Science Day photo gallery.
Back to news listing