Biomedical Science Day 2022 - IBMS Manchester Branch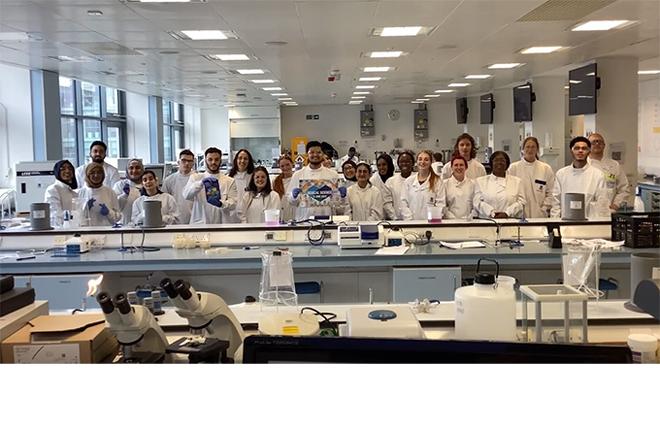 2 March 2023
The Manchester branch members were busy again engaging their students, local high school students, staff and the general public with everything biomedical Science!
Sara A Kassam and Charles Middleton (from the University of Salford's Biomedicine Society) were two of the students that helped Tahmina to organise one of the day's events. The two students comment:
"Biomedical science Day 2022 was the perfect opportunity to celebrate our heroes who are always working behind the scenes in hospitals and industry to provide the best healthcare. I took part because of my passion for life sciences and Biomedical Science careers."
As well as the efforts of students from the University of Salford, Manchester Metropolitan University students also took part in the annual live labs and outbreak modules, providing them with the invaluable opportunity to learn new laboratory skills and preparing them further for a career in biomedical science.
All the efforts from the Manchester area were broadcast onto social media for the public to view and engage with. Please do feel free to contact us to find out what we'll be doing this June 2023 to celebrate this fantastic annual event.
Back to news listing