Blog: working during the holidays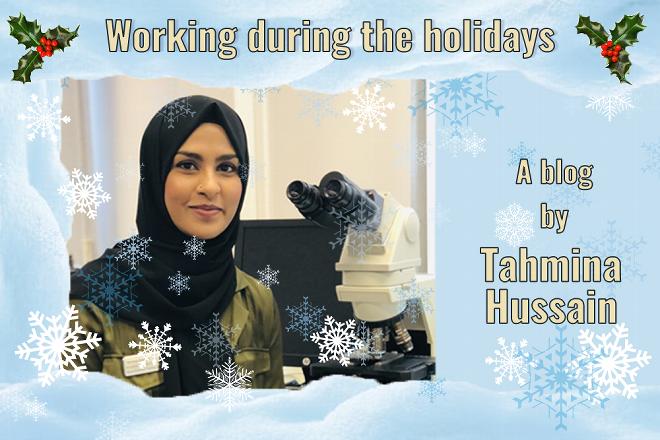 4 December 2019
To highlight the 24/7 role members play in healthcare, members discuss working over the Christmas holidays.
I have been at The Christie for 10 years and have worked every Christmas holiday since being here. In fact, this is the first year I won't be working on Christmas Day!
Although I don't celebrate Christmas, working over the festive period can be tough as most family and friends get together during this time and I'm never there.
However, it's tough for other professionals too, nurses and doctors and most importantly patients who are at the heart of all the work we do. It's extremely rewarding when a doctor or nurse call the lab and ask for a sample to be processed urgently so they can check the results and see if the patients can go home for Christmas to spend time with their families.
On Christmas Eve, the atmosphere becomes playfully tense with names going in a hat for the chance to leave early once the bulk of the routine work is completed – it's like the Hunger Games!
I enjoy the atmosphere of working over Christmas as we bring in food and have a mini feast of our own at lunchtime and ward staff are always really jolly-when you phone them with a result they'll answer the phone with greetings and the best part is when the wards spoil us by inundating us with Miniature Heroes (and other boxes of chocolates!) throughout the whole of December and show their genuine appreciation for the service we provide during the year.
-Tahmina Hussain, Biomedical Scientist Team Manager/Blood Sciences Training Officer, The Christie Pathology Partnership
Back to news listing