Carol Briggs-Smalley Scholarship 2018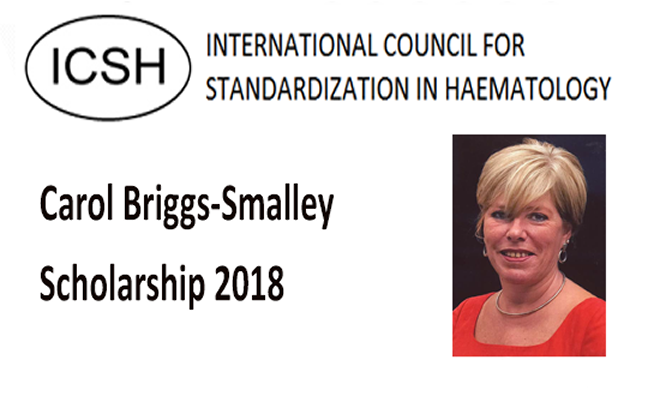 8 January 2018
Apply now for the Carol Briggs-Smalley Scholarship
Haematology laboratory scientists and technologists are encouraged to apply to the Carol Brigg-Smalley scholarship and earn a chance to win up to €5000 for their research project.
This scholarship was established by the International Council for Standardization in Haematology (ICSH) in memory of Carol Briggs-Smalley, an IBMS member and haematologist biomedical scientist.
The winning scientists will have the chance to attend and present their project at an international meeting.
Preference will be given to a standardization project. For more information about the scholarship and to apply online, see the ICSH website. Applications close 1 March 2018.
Back to news listing