Celebrate Biomedical Science Day on July 19th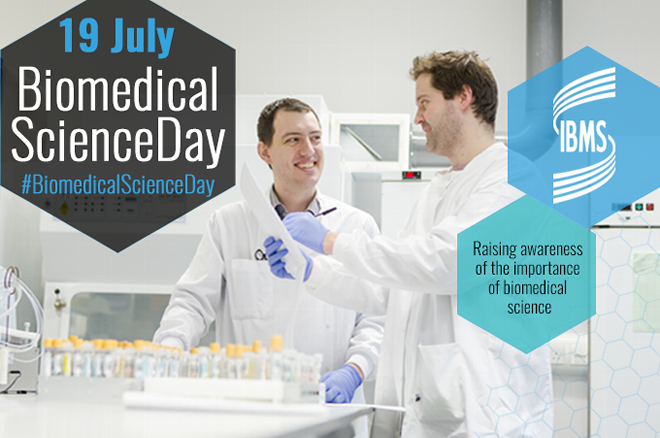 28 June 2017
Help promote the importance of biomedical science
The Institute of Biomedical Science will be hosting a Biomedical Science Day on Wednesday 19th July, to coincide with the 135th birthday of founder Albert Norman MBE.
Aims
The Biomedical Science Day campaign aims to raise public awareness of the importance of biomedical science and the vital role it plays in the world.
Biomedical science is one of the broadest areas of modern science with a range of essential roles covering many different disciplines. These include: healthcare, medicine, teaching, veterinary, research, forensics, journalism, the armed forces and management.
Promoting biomedical science
The aim of Biomedical Science Day is to celebrate and promote the significant work of our members and the important role they play in diagnosis, treatment and research.
Institute founder Albert Norman MBE was born on July 19th 1882 and in 1912 formed the Pathological and Bacteriological Laboratory Assistants Association PBLAA (which later became the Institute of Biomedical Science).
Initially viewed in the early 20th century as 'unskilled menials', laboratory assistants faced a public stigma of ignorance, despite having years of education and training. The PBLAA was created to combat this and form a means of communication amongst the laboratory assistants, supply information regarding jobs and appointments, and assist in the advancements of its members, whilst circulating information concerning advancements in the methods and techniques of pathology and bacteriology.
Celebrate your role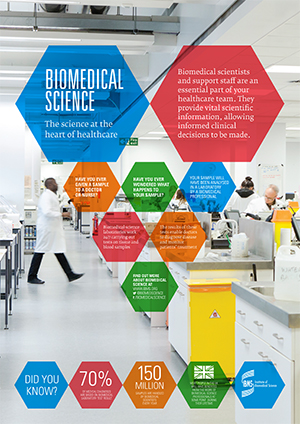 The theme for the first Biomedical Science Day is to celebrate the diverse roles of our members. We will be asking members to send us images of themselves in the workplace stating in a few words their job title and what their role entails.
Order your free posters now
We have A3 colour posters promoting biomedical science in healthcare with facts and statistics (right) as well as for you to promote Biomedical Science Day in the workplace (bottom right).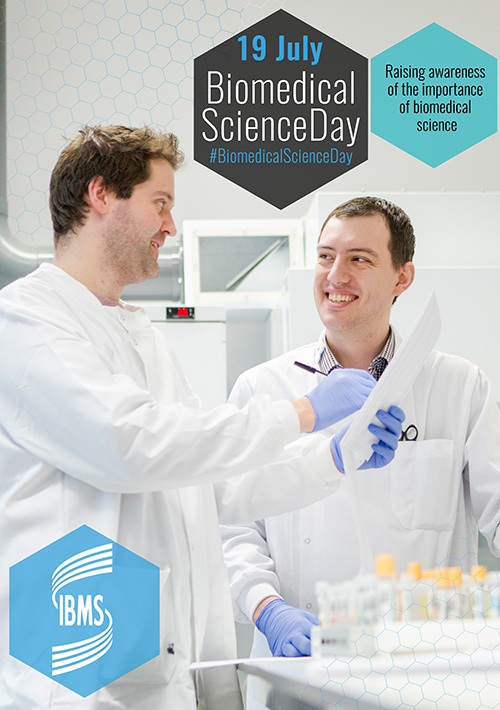 To order your free posters please contact website@ibms.org with your name and address.
Downloads
Throughout the day, we shall be posting live updates on our social media channels and urging our members to contribute. Simply download and print our placard below, fill in your details and send us your photos on the day via our accounts on Twitter and Facebook, or email to us at website@ibms.org and we'll add them to our gallery.
Show your support on social media
Sign up to our profile picture campaign for your social media account
Back to news listing