Cherie's week on @TeamCCCS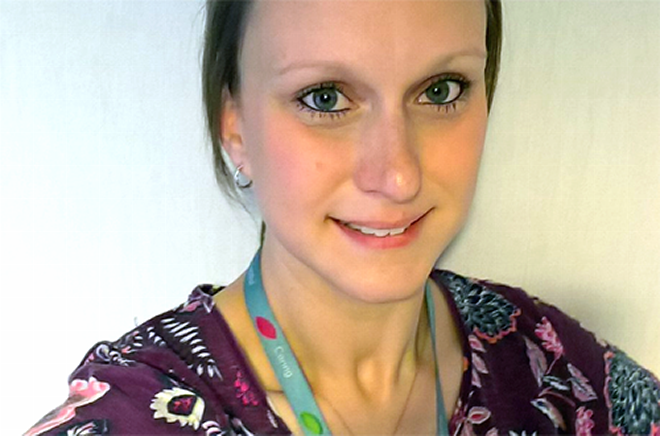 28 August 2018
Cherie Beckett promoted biomedical science and gave a sneak peek into the microbiology lab on the Team CCCS Twitter account
Following on from the recent success of IBMS member Danny Gaskin's NHS Twitter account take over, last week IBMS member Cherie Beckett, a Biomedical Scientist at Princess Alexandra Hospital in Harlow, curated the hospital's Cancer, Cardiology & Clinical Support (CCCS) Twitter account. During the week Cherie shared the daily procedures and challenges she encountered in the lab.
Cherie said,
"What I love the most about being a biomedical scientist is that every day is different. In microbiology, I get to rotate across all sections (benches) for example, stools, urines, wounds, blood cultures and serology (my favourite).
What I love about serology is that each day presents something new, but particularly when looking at cases with the microbiology consultants, i.e., how does the result that I have produced fit in with the clinical picture, what is the next step in terms of testing and how does this all affect the patient? I am then able to do CPD on notably interesting or infrequently seen cases. I find this section particularly reinforces that there is a patient at the end of all that we do in that each case is different owing to the infinite number of clinical scenarios."
We captured the highlights of Cherie's tweets in daily Twitter moments.
Monday
Cherie shared how the lab is split into different disciplines (microbiology, haematology, biochemistry and cellular pathology), processing together over 668,000 samples a year. She also created her own hashtag to follow: #BMSCherie.
Tuesday
Cherie ran a Twitter poll asking followers how many samples they think the microbiology department processes. She also answered questions and showed a fun way of looking at the bacterium Moraxella catarrhalis.
Wednesday
Cherie engaged with followers in a discussion on antimicrobial resistance (AMR) and shared facts about why it's important for patients to complete their course of prescribed antibiotics.
Thursday
Cherie touched on the role of a biomedical scientist in the lab and answered queries about the different qualities that are essential in a biomedical scientist, including honesty, transparency and when to make a referral. She also recalled her experience with a young patient in Harvey's Gang, and the rewarding experience they shared.
Friday
To wrap up the week, Cherie discussed the importance of UKAS accreditation and what it means for the laboratory.
Here are some of the comments from Twitter followers:
If you enjoyed my tweets last week, check out @CDBeckett's this week - very good. https://t.co/6YwHrk7tHu

— Danny Gaskin (@danieltgaskin) August 23, 2018
A brilliant discussion around #BiomedicalScientist skills by #BMSCherie @CDBeckett @TeamCCCS right now...

Some great contributions from across the profession and beyond - absolutely on fire ??.

Check it out @IBMScience @IBMS_Training @ibmsceo

— Ian Davies (@StaffsBMS) August 23, 2018
We'd like to wish Cherie our warm congratulations for curating such an engaging and informative week on the @TeamCCCS Twitter account. We can't wait to see what she does next!
Back to news listing