Compete in our IBMS holiday competitions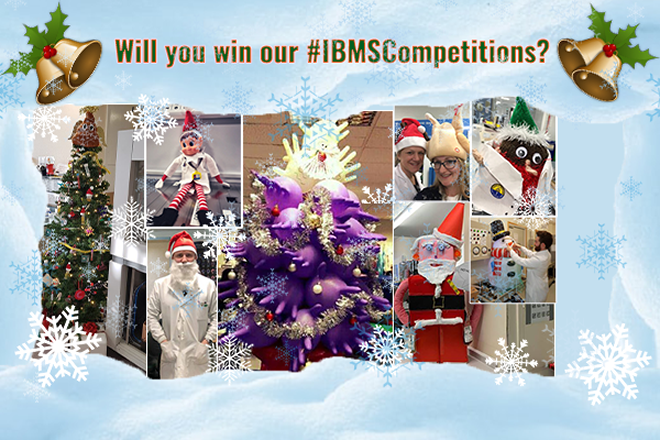 2 December 2019
This year we're getting into the holiday spirit with some friendly competitions
In the spirit of the season, we're challenging our members to take part in our festive competitions for the month of December.
Will your laboratory win? Watch our Facebook and Twitter pages for updates as we announce a new competition each week for the first three weeks of December.
How to enter
Submit your photos to us via Facebook, Twitter or to website@ibms.org. The deadline for entries is Thursday 19 December.
People can submit as many photos as they like but be sure to use the hashtag #IBMSCompetition so we know it's a real submission.
Good luck!
Back to news listing