Congress poster deadline extended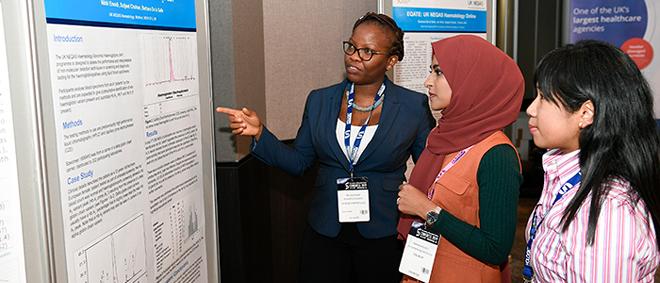 16 August 2021
The poster deadline for specific disciplines is now extended to the 15th of October 2021.
If you've been working on something that is novel, interesting and relevant to biomedical science in the below list of specialisms and categories, we want to hear from you!
Cytopathology

Medical Microbiology

Virology

Immunology

Quality Management

Point of Care Testing

Molecular Pathology

Genetics
Whether you're a qualified biomedical scientist, a student, a university lecturer or research scientist we'd like you to present your project as a poster at Congress 2022. You're guaranteed a lively, receptive and well-informed audience, and an opportunity to make a real contribution to the profession's development and direction.
You will also get free Congress admittance on the day that your poster is presented!
Advantages for participants
Complimentary one-day delegate pass for the day of your presentation
Improve your CV
Add to your CPD activities
An award of £100 will be given for the best poster presentation in each discipline.
Advantages for universities
Influence the QAA
Promote your university
Raise research profile
Deadline is the 15th October 2021
Submissions will only be accepted with a completed application form.
See here for details on how to apply >>>
Back to news listing