Congress videos now live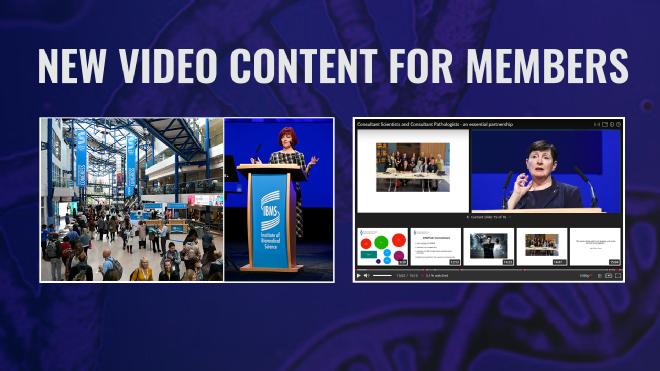 5 December 2019
Exclusive access to IBMS Congress videos for members

This year's IBMS Congress was a huge success - it hosted our biggest and broadest programme ever, with a new stream of free lectures and seminars for the exhibition visitors.

It was also the first Congress at which we hired a production company to film some of the key talks and lectures. These have now been edited and cut together with the original slides and uploaded to a bespoke website. The videos are part of our ongoing efforts to create engaging and easy-to-access digital content for our members' CPD.

The filmed talks and lectures available online are as follows:
The Albert Norman Opening Address

The Science of Laughter

Laboratory service redesign - The Scottish Ambition

Consultant Scientists and Consultant Pathologists - an essential partnership

Reducing the Environmental Impact of Clinical Laboratories

Legislative changes to regulation

The economic need and strategic challenges to developing the scientist workforce

Total Digital Pathology

Establishing the consultant biomedical scientist role

Emerging professions - physicians' associates and assistants

Educating and training the scientist workforce; apprenticeships, PTP, STP, HSST - the legacy of MSC

Future plans for Med Lab Accreditation

Point of Care Testing accreditation

Technical Surgery - Ongoing verification

Handling ETSs and Flexible Scopes

Accreditation of Pathology Networks

Accreditation of Pathology Networks - A customer perspective

Maintaining Accreditation
The website containing the videos is for IBMS members only. You must be logged in to the website and access the link through this webpage.
Back to news listing