CPD Awards launched for 2020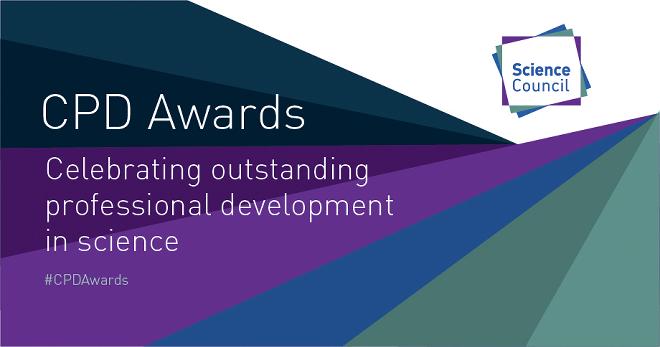 18 June 2020
The Science Council's CPD Awards are back for 2020 to continue the celebration of outstanding CPD.
The CPD Awards are designed to celebrate outstanding professional development in science, showcasing examples of good practice and continuous improvement. They celebrate the professional development efforts and achievements of registrants across the four Science Council registers: Registered Science Technician (RSciTech), Registered Scientist (RSci), Chartered Scientist (CSci) and Chartered Science Teacher (CSciTeach).
Awards and commendations are given for an individual's commitment to undertaking work-based and self-directed learning. The work has to meet high professional standards and demonstrate that it has benefited the quality of their practice, their service and their colleagues, patients and clients.
Christian Burt, IBMS professional Support Services Manager said:
"The Science Council CPD awards are a perfect opportunity for IBMS members to showcase their commitment to lifelong learning and professional standards. I strongly encourage registrants to make a self-nomination and continue the trend of biomedical scientists winning, and being commended, for their CPD achievements across the UK-wide scientific community".
Last year's awards saw three IBMS members recognised for their exceptional CPD:
Katarzyna Sala, RSciTech (Winner)
Sheri Scott CSci (Commendation)
Catherine Joanne Watkins, CSci (Commendation)
Katarzyna said: "I have been working in the science field for the last 11 years and I am extremely proud for my work to be recognised by the Science Council. I am honoured to receive the CPD Award this year and I believe this will motivate me even more to maintain the high standards of work and to continue my professional development in science."
Sheri added, "It's really nice to be recognised by the Science Council. I'm delighted to have this chance to promote CPD, as it's not just about developing yourself, but also your colleagues, your workplace, everyone benefits from the skills you've gained during your CPD. It's important for your professional development to do CPD."
New for 2020: CPD Awards Week
Instead of announcing the results of the CPD Awards 2020 at a face-to-face ceremony, this year the Science Council will bring the celebration online.
From 3rd November 2020, join the Science Council on their website and social media channels where results of the awards will be announced, winners will be met, and the celebration of outstanding CPD will continue.
They will also be joined by several special guests online throughout the week. All winners and commendations of the CPD Awards 2020 will receive an invitation to attend the ceremony held in 2021.
Recognise your outstanding skills
To build on the success of last year's record-breaking self-nominations, the CPD Awards 2020 will only be accepting self-nominations this year. Now is your time to shine – recognise your own outstanding work and skill set and nominate yourself for an award!
Nominations opened on 12th June and will close at 23:59 on Friday 31st July, with winners notified in mid-September and results announced on the science council's website and social media as part of CPD awards week.
A brand new submission form
The CPD Awards 2020 now has its own unique submission form, which will be open on the 12th June 2020. You will have the option to upload your CPD timeline you already keep, and through some additional questions you will have the opportunity to reflect upon this further.
For each question our 'To do well' tips highlight what the judges will be looking for. As such, all entrants are provided with the same opportunity and encouragement to elaborate upon your CPD.
Find guidance on how to apply.
All nominations must be made using this online nomination form.
Read about all the 2019 CPD Awards winners and commendations on the Science Council website.
Back to news listing