Croeso i'r Eisteddfod – celebrating Welsh culture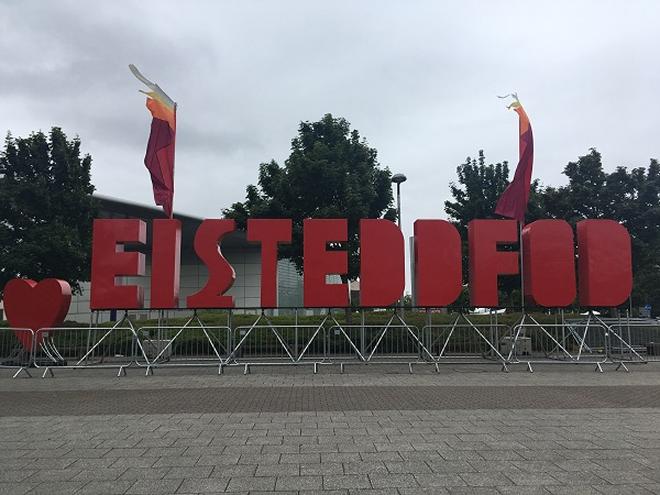 15 August 2018
Hayley Pincott shares her experience of The Eisteddfod – an annual event that celebrates the Welsh language and culture
This years' Eisteddfod was held in Cardiff so I went along with my children to have a look and see what was around. The science and technology village has become more popular over the years and has adapted to meet the interests of the visitors. Many people from academia and industry were there to demonstrate their work and research.

The first stand my boys were keen to visit was Aberystwyth University's – because they had VR headsets. It was really interesting to find out about their work with the ExoMars Rover mission and they were explaining how they've being doing research with the aid of self flying drones into glaciers. They also had plenty of other hands-on activities which encouraged logical thinking like the towers of Hanoi and plenty of puzzles.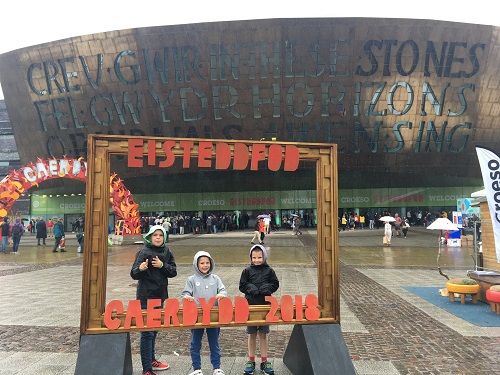 Our next visit was to the Lego area (who doesn't like Lego) to enter a competition to build a vehicle. My youngest was very proud of his submarine with wheels because then "it's easier to get it out of the sea and makes it easier for people to get in and out". Already being at the Eisteddfod was encouraging people to think about STEM subjects and apply a logical thinking to certain tasks.
The next marquee along had a few more stands, and we a few that were set up by the School of Biosciences at Cardiff University. The one stand that really grabbed my attention was learning about sponges and the medicines we get from sponges like AZT for HIV and ara-a to help treat coldsores. This stand really encouraged people to think about the environment as this could be a possible source of medication in the future.

My sons had a really good time, watching the robot from Cardiff Metropolitan University dance and chat. We also made some DNA bracelets depending on eye colour with help from Cancer Research Wales, who explained a little about DNA. This then led to a small discussion about healthy lifestyle choices we can make to help us reduce our chances of getting cancer.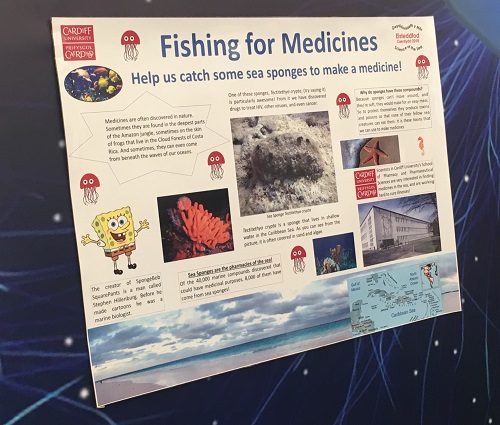 Overall, my children and I had a great time and we will definitely be going again next year. Please don't be put off by what may be thought of as a language barrier. The first thing you are asked is if you would like to converse in Welsh or English. Each of my sons had a great time and there really was something for everybody. I just wish I had time to explore a bit more and see everything going on. It was a great opportunity to see other professionals who indirectly affect us in our work life, such as Cancer Research Wales and those from Cardiff University doing research into medication we can get from sea sponges. An amazing experience and great STEM learning going on.
Back to news listing