CSO WISE ones to watch - pt 2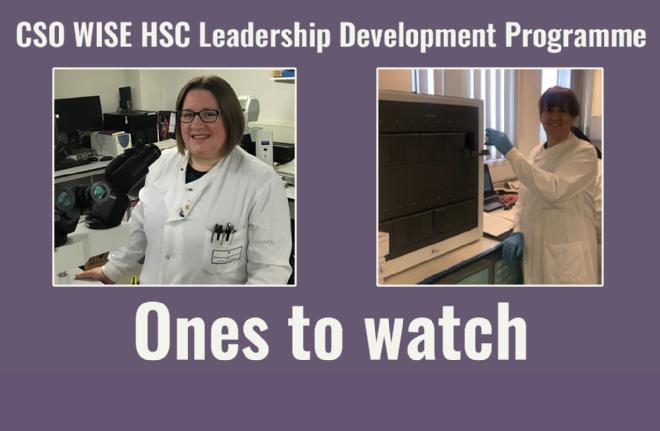 14 January 2020
Six of our talented members have been chosen for the CSO WISE Healthcare Science Leadership Development Programme
We were proud to hear that six of our members have been chosen for the CSO WISE Healthcare Science Leadership Development Programme. We caught up with them to find out about their work, why they applied for the programme and what they hope to achieve. Here are the second two profiles of our CSO WISE ones to watch:

Laura Johnston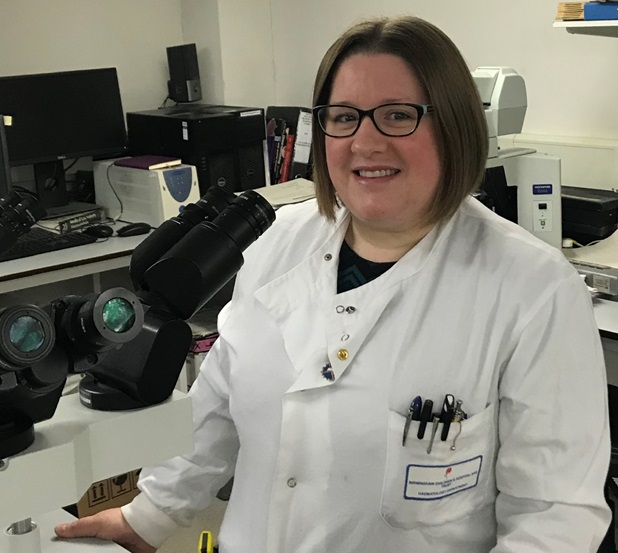 Background:
I have been working as a Biomedical Scientist within the Haematology and Transfusion disciplines since my first position at an NHS hospital in 2001.
I hadn't planned to become a Biomedical Scientist. I attended university studying Biomedical Sciences with Business Studies BSc (Hons) with the intention of starting a career within the pharmaceutical industry. After completing my degree, I had a car accident which limited my ability to drive so I took up a local position as a trainee Biomedical Scientist. After I became registered my career progressed until I obtained the position of Deputy Section Head of Diagnostic Haematology and Quality Lead for Blood Sciences at Birmingham Children's Hospital.

CSO WISE:
I have always enjoyed being a Biomedical Scientist. This profession has improved my confidence and given me the ability to be successful in so many elements of my scientific and managerial career. However, I have felt that my career has been directed by the 'scientist' aspect of my role and that the managerial and leadership skills required for senior management positions are not formally developed with such consistency of approach.

I saw an article in the May 2019 edition of 'The Biomedical Scientist' magazine written by Siobhan Taylor (one of the 2018/19 CSO WISE alumni) which really piqued my interest in the CSO WISE HCS Leadership Development Programme. I am hoping that being involved with such a prestigious programme I can achieve my personal aspirations and goals within NHS management alongside promoting Health Care Scientists and our ability to be valuable, inspirational and innovative in managerial roles.

Going forward:
As a generalisation, Healthcare Scientists' (including Biomedical Scientists') career progression usually involves the management of a team or liaising with allied teams. My project consists of the creation of a 'free to use' resource which outlines and standardises the foundation principals of leadership and management for junior (and beyond) Healthcare Scientists. These tasks can then be used as CPD alongside development activities such as the IBMS portfolios. We can then embed skills at an early point in our educational journey which will inspire a culture of management confidence and professional behaviours to create team success.

Personally, being part of the CSO WISE leadership experience I have found greater confidence in my own abilities which has fuelled my ambition. As a result of attending the programme and with the support of Birmingham Women's and Children's Hospital NHS Trust and my manger I have enrolled onto the Executive MBA Apprenticeship course to further develop my skill base.


Diane Wycherley

Background:

I have always had a strong interest in science and it was during my Biomedical Science degree my passion for Microbiology developed. I have been a Healthcare Scientist in the NHS for 18 years across a number of Trusts within Merseyside. I became a Senior Biomedical Scientist following completion of a Masters in Biomedical Science (Medical Microbiology) and was subsequently employed as Quality Lead for Infection and Immunity facilitating the department in the transition to meet UKAS accreditation standards ISO15189. I am currently employed as Microbiology Operational Lead overseeing operations for both St Helens and Knowsley NHS Trust and Southport and Ormskirk NHS Trust. I successfully lead a large team providing a 24/7 quality service for our service users.

CSO WISE:

The CSO WISE Healthcare Scientist Leadership Development Programme is an exciting opportunity for my professional development. Leadership is a key part of my role and I am at my best when challenged and under pressure. Leadership is an everlasting journey; great leaders recognise their own limitations and seek to improve. I want to continue to grow and develop as a professional Healthcare Scientist building on my current skillset to enable me to fulfil both my personal, Trust and regional objectives. By developing a successful support network of Healthcare Scientists my goal is to deliver an ever improving patient focused service, working closely with health and social care partners and involving both patients and staff in research projects, future plans and everyday operational issues.

Going Forward:

My project is to improve the molecular diagnosis of Sepsis at STHK and SOHT NHS Trust. Sepsis is associated with horrific statistics; 25,000 children are affected by sepsis each year in the UK, one quarter of all sepsis survivors suffer permanent life changing after effects and five people are killed by sepsis every hour in the UK. Early diagnosis and targeted treatment is key to a successful patient outcome. Improving the availability of clinically significant results ensures treatment can be customised, avoiding a prolonged course of broad spectrum antimicrobials which exacerbates antibiotic resistance.
Back to news listing