IBMS executive awarded National Teaching Fellowship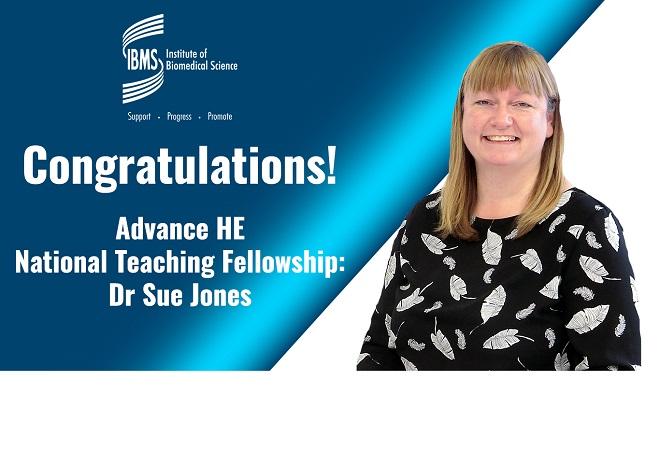 4 August 2022
Congratulations to Dr Sue Jones, IBMS Executive Head of Education, who has won a prestigious National Teaching Fellowship award from Advance Higher Education (HE).
We are delighted to learn that our Executive Head of Education Dr Sue Jones is among the winners of the 2022 National Teaching Fellowship Scheme, awarded by Advance HE.
Sue was nominated for the award by her previous employer York St. John University, where she was Associate Head of School for Biosciences between 2014 - 2022 and has over 15 years of experience in academic programme development and design.
Sue commented following the announcement:
"I am absolutely delighted to have gained National Teaching Fellowship (NTF) in 2022. This prestigious individual award acknowledges my sustained positive impact on student outcomes, alongside my ongoing commitment to inspire academic and professional colleagues to actively develop and enhance their approaches to teaching and learning support."
Back to news listing