EPBS conference features IBMS Executive Head of Education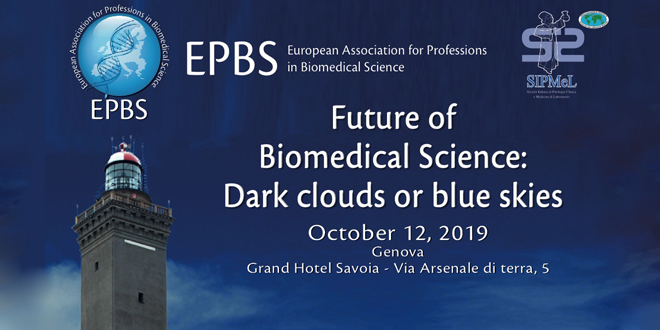 8 October 2019
IBMS Executive Head of Education Alan Wainwright will talk at this year's conference
The European Association for Professions in Biomedical Sciences (EPBS) represents about a quarter of a million biomedical scientists in Europe and has members representing 21 countries. The EPBS is celebrating its 20th anniversary with a conference and gala dinner associated with its General Governing Body meeting on 12th October 2019.
The theme of this commemoration conference is Future of Biomedical Science: Dark Clouds or Blue Skies, and includes topics such as innovation game-changers, preparing biomedical scientists for the future and external influences: inhibitors or promoters.
Under the theme of external influences Alan Wainwright, IBMS Executive Head of Education and President-Elect of the International Federation of Biomedical Laboratory Science, will be giving a presentation on the impact of the International Standard Classification of Occupations (ISCO) and the work of IFBLS in promoting the biomedical laboratory science profession.
For more information about the conference, see the EPBS website.
Back to news listing