Free legal assistance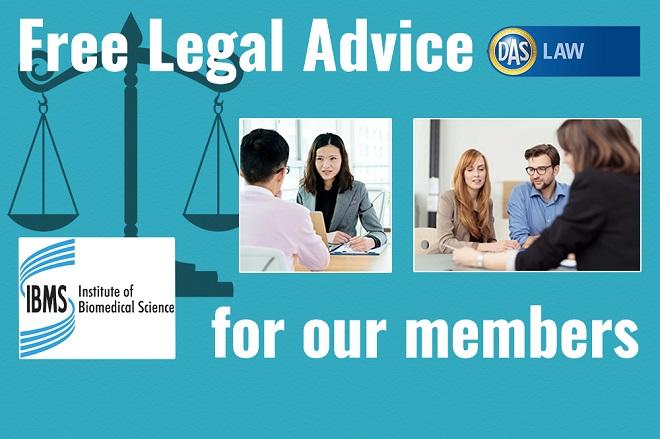 13 August 2019
One of the benefits of IBMS membership is access to our legal advice service at no extra cost

"The Legal Helpline is a great benefit for IBMS members. It covers all aspects of the law, so you can use it to sort out issues outside of work. I had a problem with a double glazing company and they were really helpful. I couldn't have called a local law firm for free. Do use it, it is there to help you." Christine Chapman CSci FIBMS

One of the benefits of IBMS membership is access to free legal advice - and not just regarding employment. The advice covers:

Employment issues:
Unfair dismissal
Redundancy
Discrimination
Grievance issues
Legal issues outside the workplace:
Family law – including child maintenance, divorce and domestic violence
General law – such as civil litigation
Debt advice – your legal rights when pursuing someone who owes you money
Motoring offences – advice on points on your licence, totting up and other issues
Personal injury – what to do if you suffer an injury on the road or in public
Property – including nuisance neighbours and purchase of home access rights
Tax – guidance for both business and personal tax issues
You can use the legal assistance helpline to access expert legal advice any time of the day or night. All calls to the helpline are totally confidential and free of charge.





The service is run by DAS UK Group. At DAS Law, enquiries are handled by teams of solicitors, qualified legal executives and law graduates. Their legal services are designed to be appropriate for your needs, with advice that is as clear and jargon-free as possible. Their lawyers are skilled in customer care and providing sound legal guidance.They will:
Establish the facts
Tell you what the law is and how it applies to your legal issue
Advise you as to your options and the risks associated with those options
Help you to reach a decision on which option is most suitable.
The legal advisers provide advice on the laws of England and Wales 24 hours a day, 7 days a week, 365 days a year. There are no restrictions on how many times you can call or how long your calls can last.
For law in Scotland or Northern Ireland, you will be referred to one of their specialist advisors who are available 9am-5pm Monday to Friday (excluding public and bank holidays).


---
The Legal Helpline
To access the number please click the link below (you need to be logged in to your account).

https://www.ibms.org/my-ibms/legal-assistance/
Back to news listing