Free places at Standing up for Science workshop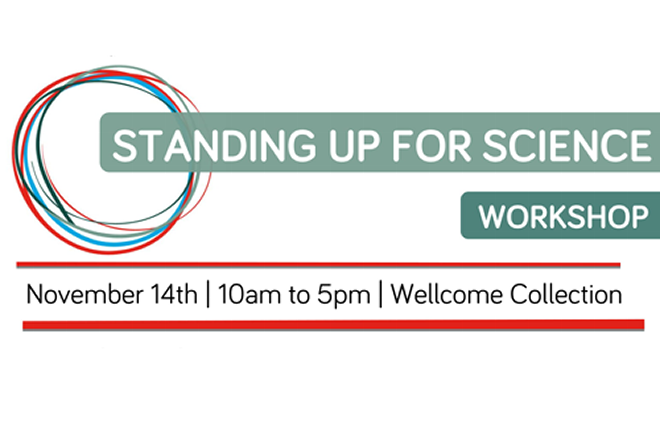 4 October 2018
We're offering ten free places to early career researchers to attend this workshop
Do you find that your research isn't getting the media attention it deserves? Are you afraid of being misrepresented by the media? Join your colleagues at Sense about Science's London workshop where you'll learn how to work with the media.
Sense about Science is a charity dedicated to challenging misrepresentations of science and evidence in public life. On Wednesday 14 November they are holding a Standing up for Science workshop, to help early career researchers engage with science journalists in a friendly setting and learn how best to get their research across for a public audience. This will be held in London at the Wellcome Collection from 10 am to 5 pm.
The IBMS is offering ten free places for members to attend this workshop. To sign up and claim your place, complete the sign-up form online.
IBMS member Lauren McNeill attended the workshop last year. She said,
"It was great to be able to interact and question journalists on their advice and find out the best way to get your research into the media, get practical guidance on what is the best way to question bad science and how to get your voice heard.
Also, it was a great opportunity to meet like-minded scientists from a variety of scientific backgrounds. What a brilliant day!"
We encourage you to apply early, as this event is likely to fill up quickly. Should you have any questions about the workshop, contact Samia at Sense about Science.
Back to news listing