Funding for Biomedical Science Day events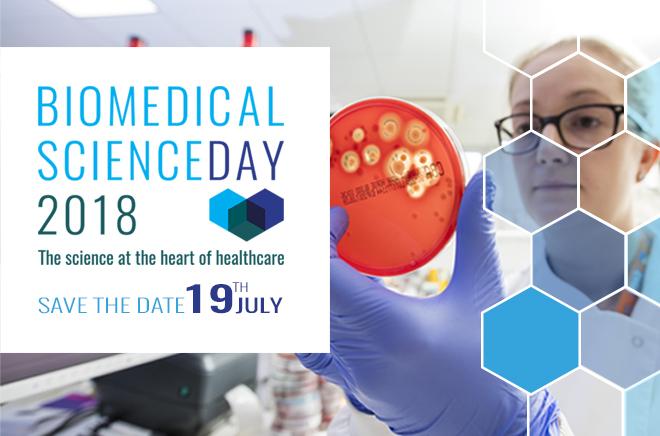 26 April 2018
IBMS members can now apply for funding to support their events held to celebrate Biomedical Science Day
To celebrate Biomedical Science Day on 19th July 2018, grants of up to £500 are available for members who wish to develop public engagement activities.
Biomedical Science Day aims to raise public awareness of the importance of biomedical science and the vital role it plays in the world. Therefore, events and activities should aim to raise public awareness of, and engagement with biomedical science, and demonstrate the value of biomedical science and its role in prevention, diagnosis and treatment of disease.
Grants
The grants, which have been made available courtesy of The Albert Norman Memorial Fund, may be used to support a range of activities including buying exhibition space, marketing and communications materials, refreshments for event/activity participants, incentives and giveaways.
We recognise that not all members are able to participate on the day and therefore grants may be used for activities up to 30th September 2018.
How to apply
To apply, please complete the Biomedical Science Day Fund application form and return by email to pe@ibms.org by Thursday 31st May 2018.
After the deadline, all submissions will be reviewed and the successful applicants will be contacted by email by Thursday 7th June 2018.
If you have applied for a grant and have not heard from us by Friday 8th June, we regret to inform you that your application has been unsuccessful.
Criteria
Successful applications will:
Relate to the theme of Biomedical Science Day - The science at the heart of healthcare
Improve public understanding of the profession or promote potential career pathways in biomedical science
Be realistic, planned and have a well thought out budget
Apply a creative and innovative approach
Funds will be delivered to the region, ranch or discussion group bank account of the successful members.
Successful applications will be required to provide pictures of their event and write up their activities afterwards to demonstrate how the funds were used, which will be used for promotional purposes.
If you have any questions about the grants or the application process, please contact our public engagement team on pe@ibms.org.
Back to news listing