Helping more members to attend Congress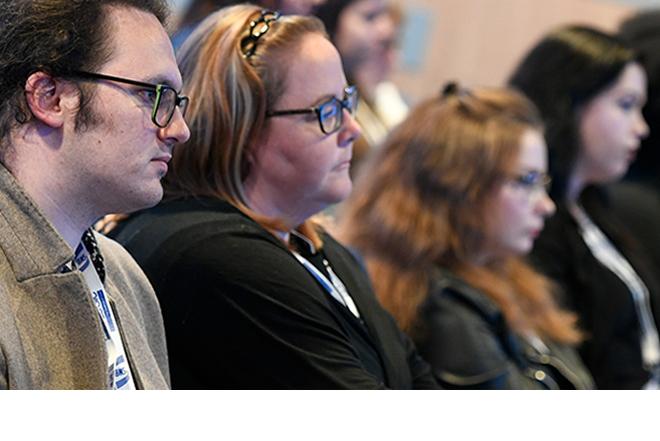 29 April 2021
Open now for applications, the Jen Johnson Bursary and Mary Macdonald Award ensures that more IBMS members have the opportunity to attend Congress
The Jen Johnson Bursary and Mary Macdonald Congress Award ensures that the late IBMS Council members', Jen Johnson and Mary Macdonald, desire for more members to attend Congress and to support their careers can be fulfilled.
Jen Johnson Bursary
Awarded in memory of Jen Johnson, the bursary first launched in 2017 and provides up to 20 successful IBMS members with a grant of up to £1,000 to attend IBMS Congress.
I thoroughly enjoyed attending IBMS Congress for the first time, receiving the Jen Johnson Bursary provided me with a fantastic opportunity to explore everything congress had to offer over the three days.
Mary MacDonald Award
The Mary Macdonald Congress Award sponsors 20 free places for non-HCPC registered IBMS members to attend the Biomedical Support Staff programme at Congress. Successful applicants also receive £60.00 towards travelling expenses.
The Mary Macdonald award helped me so much by giving me, and the other winners, the opportunity to attend Congress and to improve our CPD. Plus it was a great opportunity to learn more and connect with other professionals.
IBMS Congress - There's so much to catch up on
Back to news listing