NHS pilots "do-it-at-home" cervical screenings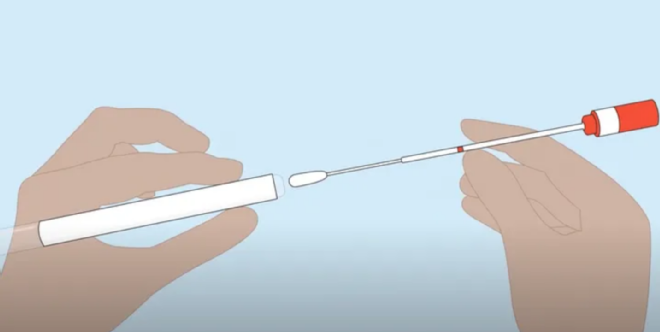 25 February 2021
The NHS will begin a trial of "do-it-at-home" cervical screenings, called YouScreen.
Initially this trial will be piloted to 31,000 women and people with cervix aged 25-64 in the London boroughs of Barnet, Camden, Islington, Newham and Tower Hamlets.
YouScreen hopes at-home screening will remove barriers to cervical testing and encourage more women to be screened – which is critical as women who are not regularly screened are more likely to develop cervical cancer.
IBMS President and Advanced Practitioner in Cervical Cytology Allan Wilson commented:
"the majority of cancers are now found in women who have either never attended a screening or are poor attenders … Targeting this group of women with a test that has proved to be more acceptable will help the UK screening programmes further reduce incidence and mortality."
Testing kits will be posted to trial participants and include a long cotton bud to take a sample from inside the vagina which will then be sent back for testing. Samples will be tested for HPV in the laboratory by biomedical scientists. Any positive results for HPV will see participants invited for further screening. The process itself is very similar to widely used at-home STI kits. For more information on the sampling procedure, please view this instructional video from YouScreen.
YouScreen reports that 99 out of 100 people are able to conduct this self-sampling properly. Jo's Cervical Cancer Trust has long called for "at-home" cervical screenings in the UK, as similar programmes are already run successfully in Denmark and Australia.
The YouScreen study comes at a crucial time, after an estimated 600,000 smear tests failed to go ahead in the UK last April and May at the start of Lockdown One. This is in addition to a backlog of 1.5 million screening appointments missed annually as reported by Jo's Cervical Cancer Trust.
For more on the YouScreen study, please visit this website.
Image from the North Central London Cancer Alliance

Back to news listing