Share to win our magazine cover teddy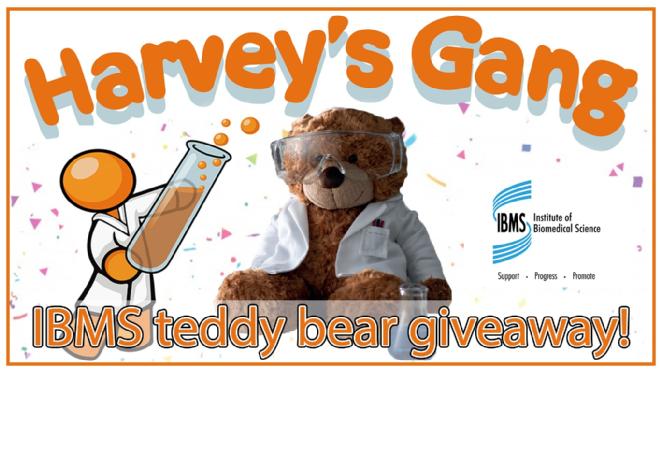 8 April 2021
Share your Harvey's Gang story to win the teddy bear on this month's The Biomedical Scientist cover
We're teaming up with Harvey's Gang and offering you the chance to win the teddy bear from this month's cover feature in The Biomedical Scientist. It could be your new team mascot on your Harvey's Gang tours!

For your chance to win, all you have to do is share your Harvey's Gang story with us and, if possible, a photo of the tour. The charity's trustees will decide the winner and we will share your stories through social media.

The cover feature, 'Journeys Through the Pandemic', gives reports from the charity Harvey's Gang and four other organisations about their voluntary work, how they have coped in the pandemic and what their hopes are now that restrictions are easing.
Founder, Malcolm Robinson, who started Harvey's Gang in memory of six-year-old Harvey Baldwin, asks that the profession shares our incredible stories to reinvigorate the growth of the charity as we come out of lockdown. He reminds us that laboratory tours improve young patients' healthcare journeys and compliance, and can even help them overcome fears such as needle phobia. Not to mention, the bonds that we can make with our usually unseen patients.

To enter, please share your story via our social media channels on Facebook, Twitter or Instagram, or email communications@ibms.org by 30 April.

If you would like to get your laboratory involved in Harvey's Gangs tours or would even like to know how to best raise the issue with your line manager, please email Malcolm here: harveysgang@gmail.com

Back to news listing