IBMS Council Member Celebrates STEM week with school science day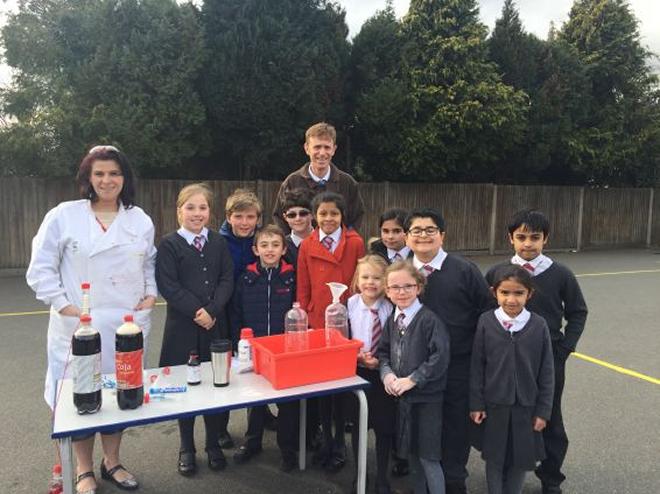 10 April 2016
IBMS Council Member Sandra Phinbow MSc CSci MIBMS visited Cuddington Croft Primary School in Cheam, Surrey, for a fun-filled science day.
Sandra came prepared for a full day of experiments, which included a UV torch and UV cream for 'hand hygiene fun', microscope & histology slides and an alka seltzer/gas experiment.
Sandra carried out lots of (messy) activities which the children loved getting involved in. At the end of the workshop, their opinion on science had changed from 'boring' to 'awesome!'.
Sandra said: "It was a day full of noise and mess and major inspiration. It was such fun. I have to give huge thanks to the Head of Science Dr Chris Flaherty at Cokethorpe School, Witney for his kind donation of chemicals, Duncan Saul my brother in law for being my fabulous assistance and Claire Saul my sister in law in suggestion i come to Cuddington Croft to cause mayhem! And mayhem I did cause".
The staff said: "The children were so inspired by the day and had an amazing time! They learnt lots and were very impressed that she was a real scientist!!"
"We would just like to say a big 'thank you' to Sandra for enthusing the children about science. Year 4 really enjoyed their workshops and came away talking about how much fun they'd had and what they'd learnt."
Back to news listing