IBMS delegates attend EPBS Conference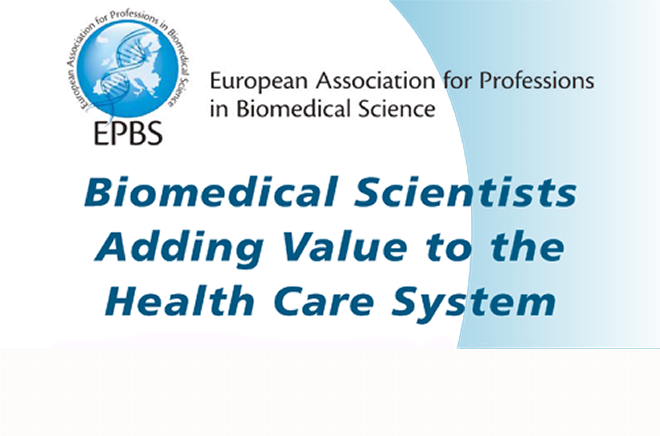 9 October 2017
IBMS members attended the fourth EPBS conference
On 9th October, IBMS Executive Head of Education Alan Wainwright and IBMS Deputy CEO Sarah May visited Salzburg, Austria, to attend the fourth European Association for Professions in Biomedical Science (EPBS) conference.
This year's theme was: Biomedical scientist adding value to the health care system. Held on 12th October, this was an interesting and educational event.
The programme included a talk by Sarah May on 'The Role of Professional Bodies in Regulation'. Also attending the conference was IBMS eStudent Dolcibella Boampong, who presented a poster at the conference.
Below is an image of IBMS eStudent Dolcibella giving a student presentation.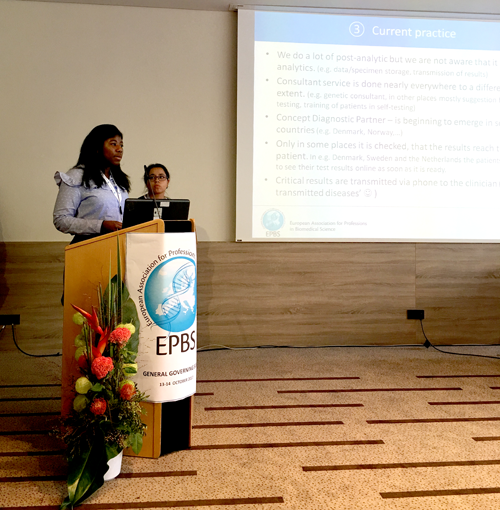 For more information about this event, see the event poster.
Back to news listing