IBMS member wins Excellence Award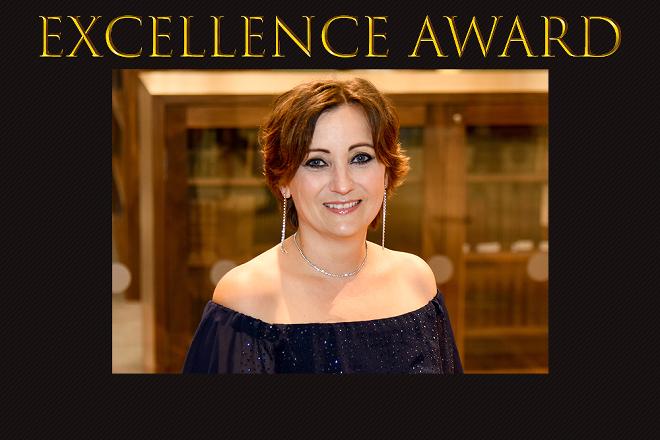 17 July 2019
The Royal College of Pathologists (RCPath) awards IBMS member Ashleigh Dadson-Butt
Ashleigh Dadson-Butt was honoured at the Royal College of Pathologists' Excellence Awards. These awards are held to celebrate excellence in pathology practice and promote the high standards in pathology education, training and research to deliver the best patient care.
Ashleigh is an advanced specialist biomedical scientist and training manager in medical microbiology at Health Services Laboratories in London. She told us about her award winning work:
"Over the past 3 years since we formed HSL I have been working closely with clinical staff, in particular Dr Surjo De, to create a comprehensive training programme for doctors from our various hospitals. These have had to be tailored to each person's role, experience and future career plans and have involved the whole of the Infection Sciences team at HSL. We provide bench training to give an understanding of the laboratory, its processes and communications as well as a base knowledge of microbiology.
I have also been running induction days for the new cohorts of microbiology clinical staff to provide a basic overview of the organisation, what we do and how we do it. Surjo and I (with the help of other microbiology consultants) have recently begun a series of monthly case-based bench training sessions which have been enormously successful and popular with the clinical trainees.
This has also been an opportunity to involve laboratory staff to learn (or refresh their knowledge) on more traditional identification methods that are not routinely used in our laboratory anymore and for the scientists to gain a greater understanding of the clinical backgrounds to the case studies being discussed.
When I learned I had won the award, I was shocked and over the moon. I received a certificate in a nifty presentation tube and an invitation to the RCPath annual dinner where I got the opportunity to meet many very senior people from various fields in healthcare and science.
This award is for the whole team in infection sciences, we have so many dedicated and hardworking staff who have helped so much with all aspects of training in the department. It's been a challenging few years so this recognition both from my co-workers and an external organisation made the hard work all worthwhile."
Ashleigh's colleague, Consultant Microbiologist Dr Surjo Kiran De said,
"Essentially, the training of doctors that occurs at HSL would not be possible without Ashleigh's input into setting up the programme. She loves passing on knowledge and experience related to the specialty alongside being a fun and engaging person to work with. She has shown remarkable resilience in the face of adversity."
Professor Jo Martin, President of the Royal College of Pathologists said,
"The winners of the RCPath Excellence Awards for 2019 exemplify the best of pathology practice. It's wonderful to celebrate the amazing contribution pathologists and colleagues make to patient care.The winners combine dedication and commitment, going beyond the day-to-day to improve the working lives of their colleagues and the health and care of patients."
The Royal College of Pathologists tweeted:
Celebrating our 2019 #RCPathExcellenceAward winners for excellence in pathology practice, education, training and research, to deliver the best patient care. #pathology https://t.co/iQMATmNz0P pic.twitter.com/6C9v4SLf2j

— RC of Pathologists (@RCPath) June 14, 2019
We wish Ashleigh congratulations on the recognition of her great work.
Back to news listing