IBMS President receives position as Visiting Professor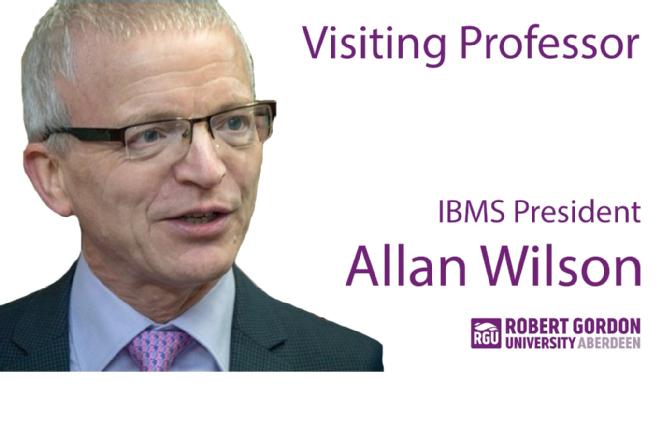 8 January 2021
IBMS President Allan Wilson has been awarded the position of Visiting Professor by Robert Gordon University
Our congratulations go out to IBMS President Allan Wilson - who has been awarded and accepted the position of Visiting Professor by Robert Gordon University in Aberdeen.

The award of the Visiting Professor title is initially for three years and the appointment gives Allan access to the University's facilities during his tenure from 8th January 2021.

Upon accepting the award, Allan commented:
I am deeply honoured to be appointed to the Visiting Professor position at Robert Gordon University. I will use this position to further promote the training and education of Biomedical Scientists and to assist with the delivery of what is already a high quality Biomedical Science degree course. I would like to thank everyone involved in the course at RGU for their help and support.
The Institute is grateful for the all the outreach work of our President and other members who go out of their way to support students and prepare them for joining the profession.
Back to news listing