GOSH researchers funded to fight sepsis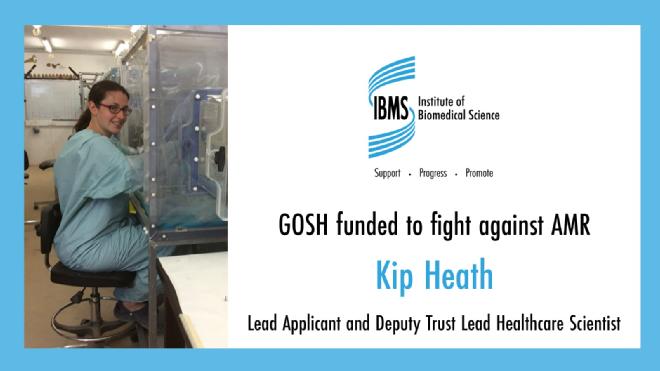 5 January 2021
IBMS members at Great Ormond Street Hospital (GOSH) are to receive funding for a new project seeking to speed up the sepsis diagnostic pathway, assisting in the fight against AMR.
The research team are looking to reduce the time taken to diagnose and treat sepsis patients, leading to a drop in death rates from the disease and helping to combat the growing crisis of anti-microbial resistance (AMR) by using antibiotics more effectively.
A recent study by the World Health Organisation (WHO) estimates 11 million died from sepsis in 2017, accounting for around 20% of global deaths.
Lead applicant Kip Heath told the IBMS:
"We're looking forward to the work we can do to improve clinical outcomes for sepsis patients and help with AMR.

It currently takes 48-72 hours to identify the pathogens responsible for and treat sepsis, a disease with a mortality of around 35%. The MALDI-TOF mass spectrometer could reduce this to just 8 hours – getting patients onto the correct antibiotic faster".
AMR occurs when pathogens evolve ways to survive treatments and become resistant to drugs such as antibiotics. Diseases which have become resistant to drugs currently lead to around 700,000 deaths worldwide, but the UN Interagency Coordination Group (IACG) on AMR projects this to increase to 10 million by 2050 if no action is taken.
GOSH's research group will receive the grant funding from 'Precision AMR', an anti-microbial resistance initiative led by University College London (UCL).
Listen out for Kip Heath on the next episode of IBMS POD.
Back to news listing