IBMS response to NHS England Long Term Plan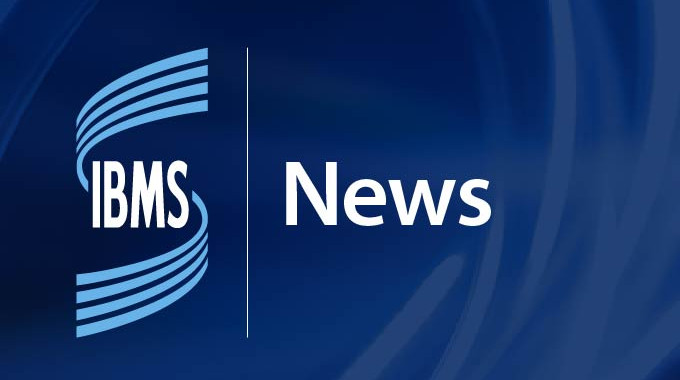 8 January 2019
Early cancer diagnosis and targeted screening feature as central points in the 10-year plan to modernise the NHS in England
IBMS President Alison Geddis commented,
"Biomedical science has a central role to play in delivering the high quality pathology services that underpin the NHS Long Term Plan.

The IBMS is encouraged that cancer diagnosis is at the forefront of the government's plans. However, we call for the government to ensure that other, equally important, diagnostic pathways are considered. The right tests performed at the right times can greatly enhance patient outcomes and lead to a healthier population.

Whilst we welcome any significant funding for the NHS in England, we hope that the government will address our members' fears that an increasing workload without the corresponding increase in staff numbers puts more pressure on biomedical science staff working in laboratories."
About the plan
Following consultations with the public, patients and healthcare professionals, the UK Government has released its Long Term Plan for the NHS in England. A £20.5bn budget has been confirmed that will focus on the idea that prevention is better than cure.
Launched by Prime Minister Theresa May and NHS England Chief Executive Simon Stevens, the 136 page document can be accessed via the NHS website: www.longtermplan.nhs.uk.
Implications for biomedical science
Improving clinical efficiency and safety
According to the report digital technology will be used to support the NHS in delivering high quality specialist care more efficiently. The plan specifically states that:
"By 2021, pathology networks will mean quicker test turnaround times, improved access to more complex tests and better career opportunities for healthcare scientists at less overall cost. Mandated open standards in procurement will ensure that these networks are ready to exploit the opportunities afforded by AI, such as image triage, which will help clinical staff to prioritise their work more effectively, or identify opportunities for process improvement."
"By 2023, we will have introduced new diagnostic imaging networks" that will "enable the rapid transfer of clinical images from care settings close to the patient to the relevant specialist clinician to interpret. This open standards-based infrastructure will enable both the rapid adoption of new assistive technologies to support improved and timely image reporting, as well as the development of large clinical data banks to fuel research and innovation."
Cancer diagnosis
The plan aims to introduce a faster diagnostic standard for cancer by 2020, with a target that patients will receive a definitive diagnosis or ruling out of cancer within 28 days of screening, to ensure that diagnosed patients will start treatments earlier. It is the hope that by 2028, 75% of cancers at stage 1 or 2 will be diagnosed by the NHS.
Cancer remains an issue in UK public health, and this new plan seeks to change and improve the NHS cancer screening programmes and invest in diagnostic technology, putting forth more funds for research.
NHS England will pay for new testing centres for cancer patients to achieve earlier diagnosis of cancers, as well as offering whole genome sequencing for all children with cancer and rare genetic disorders. 'Children and young people in England will also be amongst the very first in Europe to benefit from a new generation of CAR-T cancer therapies', citing that any child patients who require proton beam therapy will have access to it within the UK and not need to travel abroad for the treatment.
Improved participation rates are expected as a result of modernising the Bowel Cancer Screening Programme, particularly with previously marginalised groups including from men, people from ethnic minority backgrounds and in more economically disadvantaged areas of the country. The age for screening will also be lowered from 60 to 50.
After successful trials, lung health checks will be expanded through mobile units where patients will undergo breath tests and discussions to assess their risks of developing lung cancer. This will help identify more cancers and health conditions quickly and reduce inequalities in cancer outcomes.
The plan also examines the challenges of cervical cancer screening, and adds its goal to implement HPV primary screening for cervical cancer by 2020 across England.
Matt Hancock, Health and Social Care Secretary stated, "We must take better personal responsibility to prevent ill health throughout our lives. There will be better and more targeted screening and a clear shift towards promoting good health not just curing illness.
We will improve detection, introduce more targeted screening, and build Rapid Access Diagnostic Centres so you can get a diagnosis quickly. We will fund new treatments and technologies such as genomic testing to personalise treatment."
The IBMS will continue to review the NHS Long Term Plan and will inform members of all implications that relate to biomedical science and any likely impact for the profession, in addition to highlighting concerns to the NHS.
Back to news listing