#LaboratoryLaughs - September's #IBMSCompetition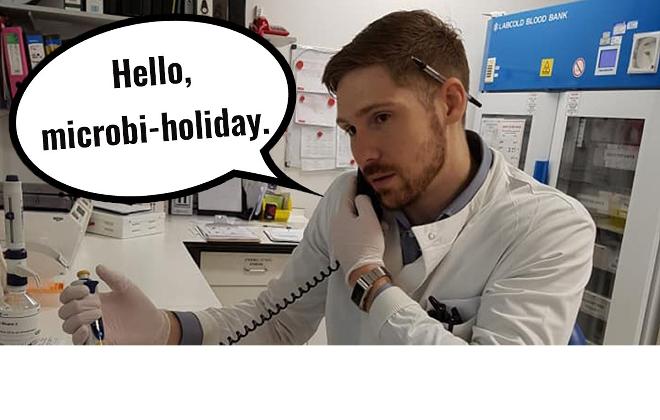 1 September 2020
This September we're asking you to send us your best laboratory bloopers
Our members work long hours and everything they do has to be 100% correct - so sometimes the slack falls out of their mouths. We got the idea for this competition courtesy of Gayatri Chohan who overheard the line in the image when one of her colleagues answered the phone (and was overdue a holiday). What has come out of your mouth in the lab? Keep it family-friendly scientists!

The rules of the competition are simple:
One entry per person (we will add your blooper to a randomly selected photo from our Biomedical Science Day archives - unless you want to send us your own photo)
Use the #IBMSCompetition or #LaboratoryLaughs hashtag on Facebook, Twitter or Instagram along with your entry or email to website@ibms.org
The competition starts Tuesday 1st September and closes at 12pm on Friday 18th September
Two entries will be chosen for the semi-finals and presented to our members in a social media poll on the week of 21th - 25th September
The winner will be announced at the end of the month and sent some goodies when we return to our offices
Once we get some entries, we will start a Facebook gallery so that you can see the all the bloopers in one place by clicking here.
Back to news listing