Meet Our Members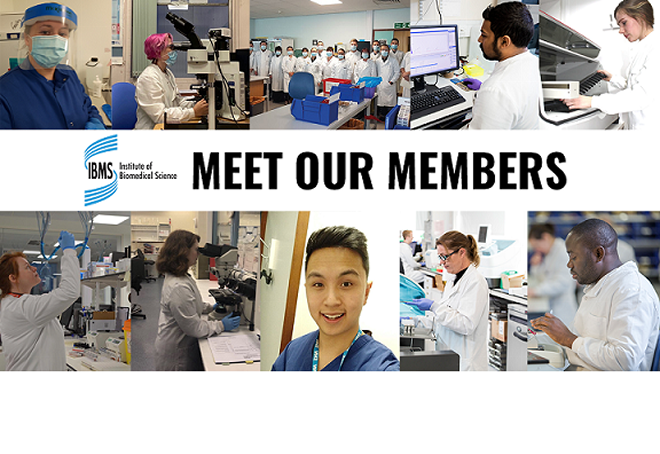 29 October 2020
To promote our members' vital role, we're running a campaign to highlight the diversity of the biomedical science profession and raise awareness of how it has been impacted by the pandemic.
We're looking for members to get involved by sending in their stories which we'll promote on our website and via social media.
This campaign will consist of two parts "Career Profiles" and "Work in a Pandemic." Tell us about either or both:
Career Profiles
What does a typical day in the lab look like for you? What do you enjoy about your job? What would you recommend to those who are interested in pursuing your specialism? You can download a template for these here. The career profiles will feature on our Careers Site.
Work in a Pandemic
How has your work been affected by COVID-19? Have you had to change departments to process COVID-19 tests? Have you had to maintain regular lab processes with fewer staff? How have you found working in a laboratory following COVID-19 guidelines?
We'd love to feature you in this campaign. Get in touch with your Career Profile and/or Work in a Pandemic story at communications@ibms.org.
Back to news listing