Nominations open for the Science Council's CPD Awards 2018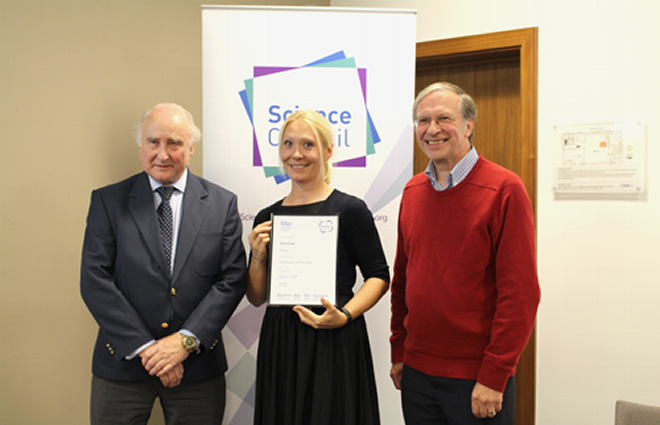 26 April 2018
If you have an excellent CPD record, consider nominating yourself for a CPD award
Have you gone above and beyond to keep your CPD up to date? Perhaps you know someone who sets an outstanding example of how CPD should be done? If so, consider nominating yourself or a colleague for the Science Council's CPD Awards 2018.
These awards celebrate the efforts and achievements of registrants across Registered Science Technician (RSciTech), Registered Scientist (RSci), Chartered Scientist (CSci) and Chartered Science Teacher (CSciTeach) status.
To get an idea of what makes an excellent CPD record, read about IBMS Fellow Daisy's experience winning a Science Council CPD award in 2017.
When asked about her winning CPD application, Daisy said,
"It is an honour to be recognised for my CPD. Being a registered professional makes me proud of the work I do and the knowledge and skills I have acquired along my career journey.
Taking ownership for my CPD & my personal development has made me realise that there is always something new to learn and that you can't develop professionally if you don't develop personally. Having a standard of Chartered Scientist to work towards ensures that I constantly aim to be the best I can be."
To nominate an individual or yourself you will need to fill in the online nomination form. For anyone making a nomination, there are Guidance notes available and permission must be sought from your nominees before submitting their nominations to the Science Council. This permission needs to be confirmed by a signed declaration form.
The closing date for nominations is Friday 20 July 2018 at 12pm.
Back to news listing