North East Futures UTC Careers Fair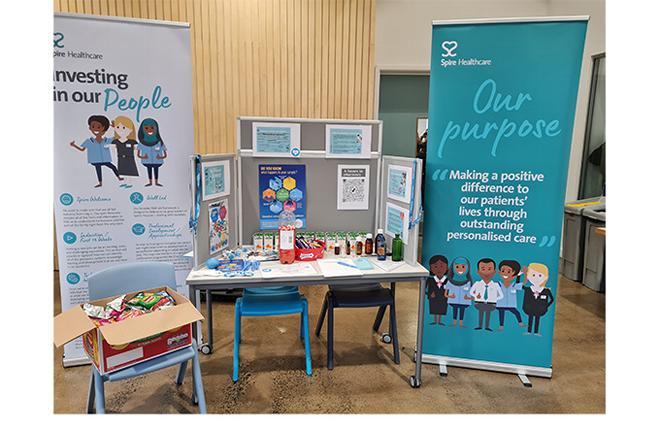 28 March 2023
Earlier this year, the Newcastle-based North East Futures secondary school held a highly successful careers fair for its GCSE and sixth form students.
The North East Futures UTC (University Technical College) secondary school Careers Fair is an annual event that allows students to consider options for their future, both from a prospective employer point of view and further education choices.
All students who attended this year were given one-hour slots to attend according to their year group, and local businesses that support the school were also invited to attend.
One of our members, Tracy Matheson-Smith, attended the careers fair to run the IBMS stand. She was accompanied by a Spire colleague who works in pharmacy, so the two put together a combination of Spire banners and a selection of IBMS posters to cover our table.