Congratulations to our new Honorary Fellows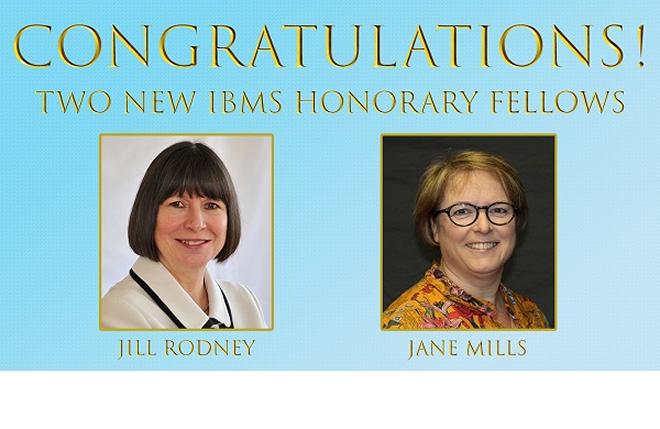 7 June 2021
The IBMS has awarded two new Honorary Fellowships for 2021.
We would like to congratulate and welcome our newest Honorary Fellows - Jill Rodney and Jane Mills.
IBMS Honorary Fellowship is awarded to non-members of high repute and distinction who have made a significant impact on the profession.
Two new Honorary Fellows
Jill Rodney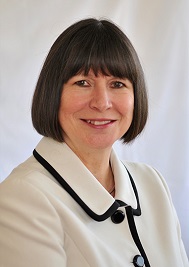 Jill recently retired from her position as Chief Executive of the IBMS after a decade in the role. Jill helped to bring the IBMS into the 21st Century and then made sure it was robust and adaptable enough to continue thriving without her.
Jill's nominator commented:
"Under Jill's watch, IBMS members at all levels of the profession were given more ways to develop and keep their practice current. New routes to registration were developed, qualifications were enhanced at every grade of membership, bursaries and awards were given to help members learn and attend Congress, professional services were kept relevant and up to date, and biomedical scientists began to see their roles expand into advanced practice. In 2020, Jill surmised all of her previous efforts by helping the IBMS to flourish during a global pandemic - enabling staff to continue supporting, progressing and promoting the Institute's members and their profession."
Jill's extensive contribution to the profession will be felt for years to come and we'd like to congratulate her on all the excellent work over the last ten years.
Jane Mills

Jane is currently Head of Programme for COVID-19 testing with NHS England and Improvement. During the pandemic, Jane has been personally responsible for ensuring that all of the testing laboratories in England received and maintained the reagent stocks they needed during a time when there was a global shortage of reagents.
Jane's nominator commented:
"Jane Mills is absolutely deserving of recognition, celebration and accolade for her tireless dedication and invaluable contributions, over and beyond expectation, in enabling Covid-19 testing across the NHS in England. Jane has been working tirelessly with the Pathology community and Biomedical Scientists in ensuring they have the tools they needed during the pandemic."
We would like to thank Jane for going above and beyond to ensure the Covid-19 testing programme could go ahead despite the immense challenges.
Back to news listing