Pathology team opens doors to students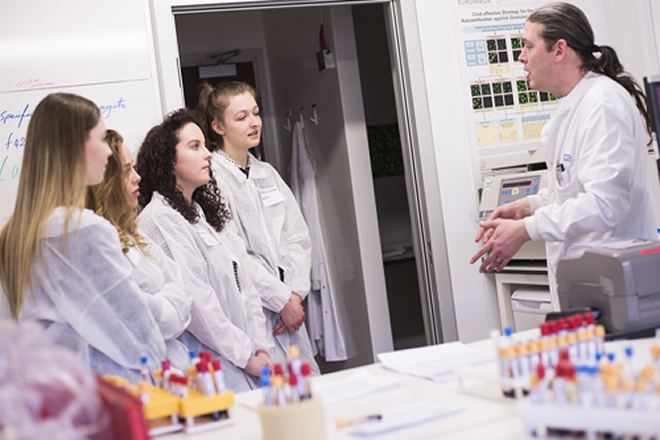 21 April 2017
Chester Hospital welcomes students to their Pathology Open Day event
On 4 April the Countess of Chester Hospital held a Pathology Open Day to educate and encourage students to enter professions in biomedical science.
The pathology labs opened its doors to visiting 16-18 year old students and provided them with laboratory tours, including the Haematology, Blood Transfusion, Biochemistry, Cellular Pathology and Immunology departments.
Students were asked questions such as, 'When you're in hospital and have bloods taken do you ever stop to wonder what happens next? Where does the sample go? How is it analysed? Is the lab at the Countess or is it taken elsewhere?'
Pathology Quality Manager Kathleen Holden CSci FIBMS commented, "The Pathology Open Day was proved very successful."
Want to share your expertise with students? Contact pe@ibms.org if you have an event planned, or learn more about how to get involved.
Back to news listing