PHG Foundation releases personalised medicine report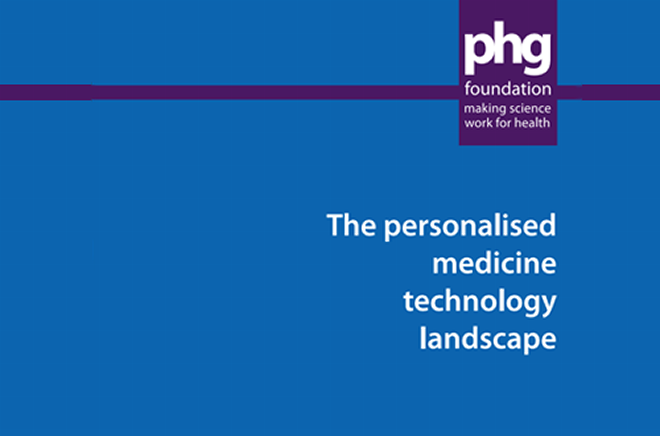 6 September 2018
A new report on the personalised medicine technology landscape has been published
The PHG Foundation has released a new report on the personalised medicine technology landscape. With a foreword by Professor Dame Sue Hill, Chief Scientific Officer for England, the report discusses improvements in biomedical and digital technologies that have been suggested to contribute to the personalisation of medicine, and analyses different approaches that could be effectively used in the NHS.
The report mentions areas of science where technologies might contribute to greater personalisation of medicine, including:
Pharmacogenomics
Pathogen genomics
Regenerative medicine
Advanced image analysis for histopathology
Circulating tumour DNA (ctDNA) testing
Professor Dame Sue Hill said,
"This evidence synthesis by the respected policy analysts at the PHG Foundation provides important insights as to how to take this vision forward and the issues we will face in implementation."
You can read this report online, or for more information see the PHG Foundation website.
Back to news listing