Renew your HCPC registration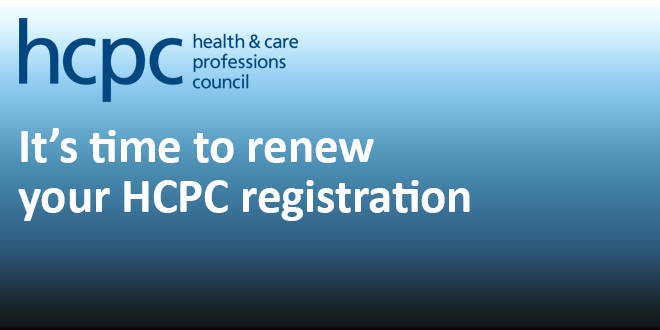 4 September 2019
The HCPC registration renewal period is now open
The registration renewal period for biomedical scientists with the Health and Care Professions Council (HCPC) has now opened. The Deadline is 30 November 2019.
Is your CPD up to date?
Biomedical scientists renewing their professional registration are required to demonstrate that they have continued to meet the HCPC's standards of practice, including CPD.
Our CPD scheme is designed to help our members meet the HCPC's requirements to maintain their fitness to practice.
In order to maintain HCPC registration, biomedical scientists must keep an updated and accurate record of their CPD activities, demonstrate that their activities are varied and relevant to their current and future practice, explain how their CPD has contributed to their quality of practice and service delivery, and describe how their CPD benefits the service user.
To meet HCPC and Science Council CPD standards, we believe that IBMS members should write reflective practice for all CPD activities in order to display their learning and development. For more information, please read the IBMS guide to Reflective Practice.
Medical Malpractice Insurance – we've got you covered
Additionally, all HCPC-registered biomedical scientists are required to have professional indemnity insurance as a condition of their registration. To help our members meet these requirements, the IBMS provides Medical Malpractice Insurance cover which reflects HCPC requirements for all IBMS members.
For more information about HCPC registration requirements, see our website.
Back to news listing