Science Council launches science awareness campaign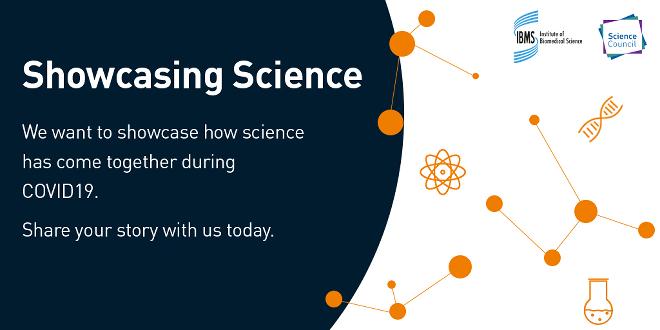 17 July 2020
The Science Council is calling for IBMS members to help 'showcase science' during the COVID-19 pandemic.
Biomedical scientists have played a pivotal role at the heart of healthcare throughout the COVID-19 pandemic, helping to save patients' lives by carrying out the crucial testing for the virus – while still performing routine work.
To highlight and recognise this and the key role of all scientists during the outbreak, the Science Council is launching a new blogging campaign to 'showcase science' and is inviting contributions from IBMS members.
Help us promote the vital contribution of biomedical science throughout the lockdown and share how you or your team has gone above and beyond in their efforts to keep patients healthy. You may even feel strongly about raising awareness of science in general and its impacts on everyday life. If so, then we want to hear from you.
Now is the time to recognise your outstanding work during the COVID-19 pandemic and make a difference!
If you would like to take part in this exciting new campaign – send us an email at communications@ibms.org with your name, NHS trust or association of work and the details of the story you would like to share with us.
The Science Council is accepting contributions to the campaign until 31st July.
Back to news listing