The Pathologist's Power List 2022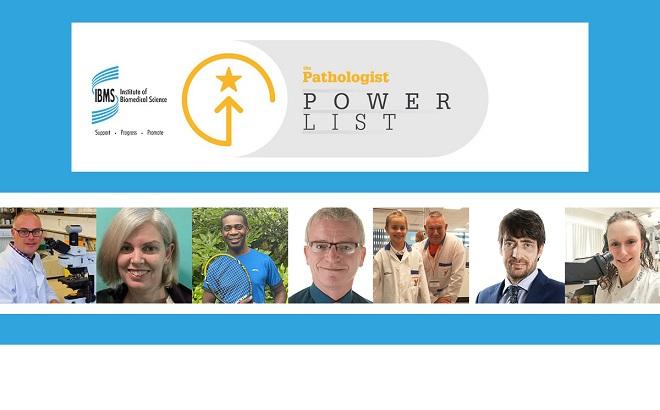 1 August 2022
Congratulations to the IBMS members on this year's The Pathologist's 'Power List'
The Pathologist's 'Power List', an annual celebration of the great and inspirational minds that underpin the medical laboratory, is here.

The 2022 list celebrates contributions to the profession in five keys areas: Ready for Take-Off, Ground Control, Voyage of Discovery, First Contact and Strange New Worlds.

Seven of our members made the cut including IBMS Chief Executive David Wells and IBMS past-president Allan Wilson. Their profiles, as presented by The Pathologist, are below.


Cherie Beckett - First Contact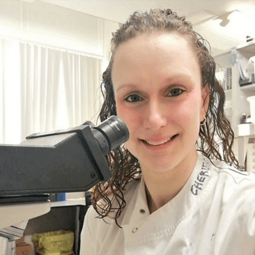 Cherie is Acting Senior Biomedical Scientist at the Princess Alexandra Hospital NHS Trust. She is dedicated to raising the profile of biomedical scientists, developing networks, and improving training. Cherie is also part of the #PathologyRoar steering group, an initiative led by healthcare scientists working with four professional bodies to develop videos that highlight pathology careers. For those starting out in a similar career, Cherie advises taking every opportunity available – and don't forget to network! She says, "The growing #IBMSChat network has certainly helped me to become exposed to opportunities, but also to form connections."


Dr David Gaze - Voyage of Discovery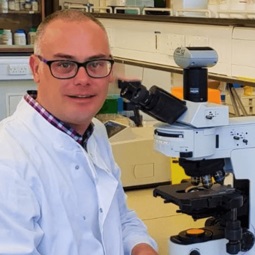 Inspired to pursue pathology as a career at the age of 14, David is Senior Lecturer in Chemical Pathology and Director of Employability, School of Life Sciences, University of Westminster, London, and Co-Editor-in-Chief of Practical Laboratory Medicine. He is passionate about developing career opportunities for students through work-based learning opportunities, placements, and internships. Drawing on his three decades of experience, David advises, "Keep your options open. Be interested in many aspects of the profession and realize there are many job opportunities out there that need an understanding of the science and the industry in a wider context."


Patrick Kumah - Ground Control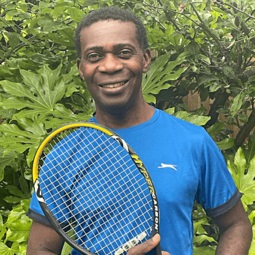 It's hard to deny that Patrick is a leader in his field. Not only is he currently a Consultant Biomedical Scientist in gastrointestinal histopathology, but he was one of the first scientists in the UK to be appointed to the position. Through this role and his work in supporting the training and development of fellow biomedical scientists through the National Histopathology Reporting Conjoint Board, he has a positive impact on patients and colleagues everywhere. Patrick is excited for the opportunities that digital pathology offers to his field and hopes technology will yield a completely new standard of care for patients.


Malcolm Robinson - Ground Control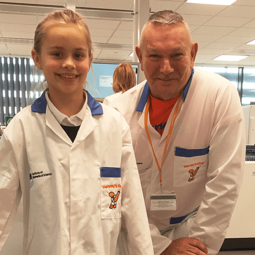 When he was young, Malcolm's love of the sea led him to join the Royal Navy. Afterwards, his love of the lab led him to become a biomedical scientist. Today, Malcolm's focus is solely on charity – specifically through Harvey's Gang, the organization he founded to give young patients laboratory tours and healthcare education. The charity's aim is to offer comfort and understanding to children undergoing medical care. Inspired by one of his young patients – from whom the charity takes its name – Malcolm not only promotes appreciation of the field, but provides a vital service in positive patient experiences.


Sheri Scott - Voyage of Discovery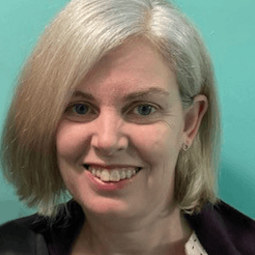 Sheri is a Senior Lecturer and Biomedical Scientist at Nottingham Trent University and Fellow of the Institute of Biomedical Science. She has become a leader in establishing sustainable laboratory practices – an issue she believes is moving in the right direction. The funniest moment of Sheri's career was accidentally setting fire to the lab. "It's not as bad as it sounds!" she says. To the incoming generation of scientists, Sheri advises, "Retain your passion and enthusiasm for the science," so that you also retain your love for the role you play in patient health.


David Wells - Ground Control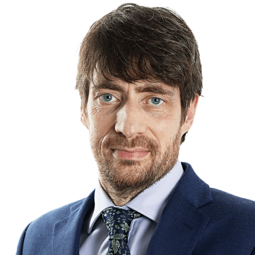 The most unexpected moment of David's career was when he found himself leading the COVID-19 testing response for NHS England. Becoming the voice of laboratories during the pandemic is a testament to his skill in biomedical science. He was also responsible for expanding NHS testing capacity from 2,000 to 25,000 tests per day. David is now Chief Executive at the Institute of Biomedical Science, leading the professional body for biomedical scientists with more than 20,000 scientists, support staff and students. David's unique positions, coupled with his experience and scientific contributions, have made a huge impact.


Allan Wilson - Ground Control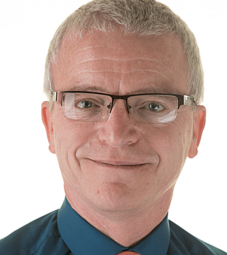 "I have more than 45 years' experience working in the cervical screening program," says Allan, "but, over the last 15–20 years, I have been heavily involved in the introduction of significant changes culminating in the move to using HPV testing as the primary test and cytology as the triage test." As Lead Clinician for the Scottish Cervical Screening Programme, Allan's dedication to the field has helped to provide screening for Scottish patients. During the course of the pandemic, he was celebrated for his medical communication skills, which he displayed regularly on national and international television and radio news.
Back to news listing