World Haemophilia Day 2018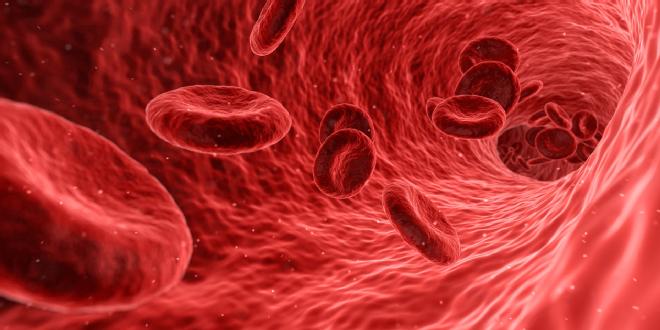 17 April 2018
The role of biomedical science in haemophilia diagnostics, monitoring and treatment
17 April marks the 28th annual World Haemophilia Day. This year's event sees health organisations raise awareness of blood disorders to improve access to care and treatment for haemophilia patients. Organised by the World Federation of Hemophilia (WFH), this year's theme is focused on sharing knowledge.
Alain Weill, President of the WFH commented, "World Haemophilia Day is a wonderful opportunity for our community to make its presence felt. Our focus this year is on sharing knowledge because we are convinced that knowledge and education are key drivers in stronger support for patients in our community."
World Haemophilia Day aims to promote awareness of bleeding disorders. By exchanging knowledge, education and training about these conditions it is hoped that people living with these conditions could have the opportunity to live longer and healthier lives.
Haemophilia and other blood disorders are inherited conditions where the blood is prevented from clotting properly. Patients with blood disorders either have a deficiency of a clotting factor or proteins in the blood that control bleeding. Patients with blood disorders like haemophilia can face severe health issues including excessive bleeding, bleeding into the joints, muscles and major organs which can cause death.
The role of biomedical science in diagnosis and treatment
Biomedical science plays a vital role in the clinical diagnosis of blood disorders like haemophilia, with biomedical scientists conducting full blood counts, haematological tests including microscopy, as well as DNA mutation analysis.
Gavin Knight, Principal Lecturer in Haematology and Course Leader for the IBMS accredited Biomedical Science degree at the University of Portsmouth, commented,
"Clinically, it is not possible to differentiate between the haemophilias. It is therefore essential for biomedical scientists to perform the correct tests to allow these bleeding disorders to be differentiated from one another."
Patients with haemophilia often require regular transfusions and can sometimes develop inhibitors that will prevent treatments from working. These antibodies can be can be detected by immunologic assays, however, they can pose further challenges to clinical scientists wanting to monitor the patients' treatments.
Gavin added, "Laboratory testing not only enables doctors to prescribe the correct treatments to prevent and limit bleeding; it also enables their effectiveness to be monitored. Biomedical Scientists, therefore, enable the choice of therapy and dosage to be tailored to the specific needs of the patient."
Laboratory testing also features prominently in the treatments for blood disorders. Amongst the regular treatments available for haemophilia patients, recent advancements in gene therapy have shown positive results. Scientists have found that patients eventually achieved normal levels of the blood clotting protein when treated with genetically modified cells. Additionally, research involving CRISPR gene editing has proven successful in targeting the genes that can cause blood disorders like Sickle Cell Disease and Thalassaemia.
To monitor patients' conditions, laboratory scientists use assays to measure the effect of these treatments for haemophilia, to ensure that patients are responding to the administered treatment.
With more research and testing, biomedical science is moving one step closer to finding long-term treatments for these disorders.
You can find more information about World Haemophilia Day online, and learn more about how to help raise awareness of these conditions. You can follow the day's campaigns on Twitter by using the hashtags #WorldHaemophiliaDay and #WHD2018.
Back to news listing