Track 2: IBMS Accredited degree without the IBMS Registration Training Portfolio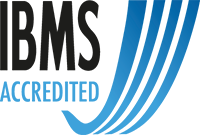 As a graduate with an IBMS Accredited degree you have an advantage over those with non-accredited degrees because your degree was designed to meet the necessary academic criteria set out in the HCPC Standards of Education and Training.

However, in order to register as biomedical scientist with the HCPC you must also successfully complete the IBMS Registration Training Portfolio in an approved IBMS training laboratory.

Trainee biomedical scientist positions are rare and highly competitive – so when you find one you will have to prove that you are an exceptional candidate who deserves the training time and resources of the laboratory. This means an exemplary application and research into the laboratory's services before the interview.

Sometimes laboratories may recruit graduates from IBMS Accredited degree programmes at Medical Laboratory Assistant (MLA) or Assistant Practitioner (AP) level and gradually train them for biomedical scientist roles. However, do note that your new employer may also need MLAs and APs in the long term and there is no guarantee that you will be able to undertake training unless formally agreed with your employer.

If you are unable to get work experience in a healthcare laboratory or in an industry laboratory, take the opportunity to gain some experience of other kinds of work. It will show potential employers that you have a strong work ethic and have gained transferable skills that would be valuable in a laboratory.

You can use work experience to highlight your communication, organisational and problem-solving skills, as well as your ability to use your initiative and work in a team.