The Biomedical Science Day Activity Fund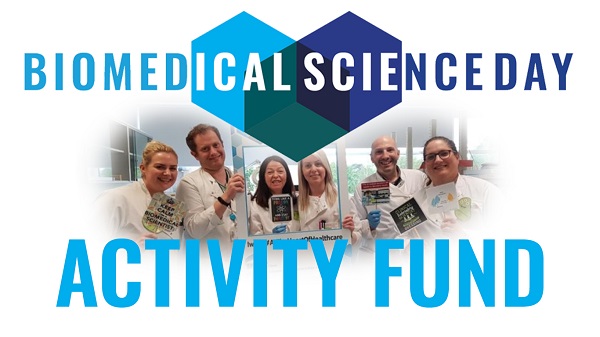 After one of the toughest years in our professional history, we're looking forward to celebrating Biomedical Science Day 2021 and hope that restrictions are eased to allow some face to face activities to take place again.

If you are planning to organise events for Biomedical Science Day, consider applying for the Biomedical Science Day Activity Fund. The fund will provide grants of up to £500 for IBMS members to develop their biomedical science related activities and events.

Activities should aim to raise public awareness of biomedical science and demonstrate the value of the profession and its role in the prevention, diagnosis and treatment of infections and disease.

The grants have been made available courtesy of The Albert Norman Trust Fund. They may be used to support a range of activities and resources for experiments, exhibition space at careers events, marketing and communications materials, incentives and giveaways.

We recognise that not all members are able to participate on the day and therefore grants may be used for activities up to 30th September 2021.
Applications are now closed