Biomedical Science Day 2022
Get ready for Biomedical Science Day 2022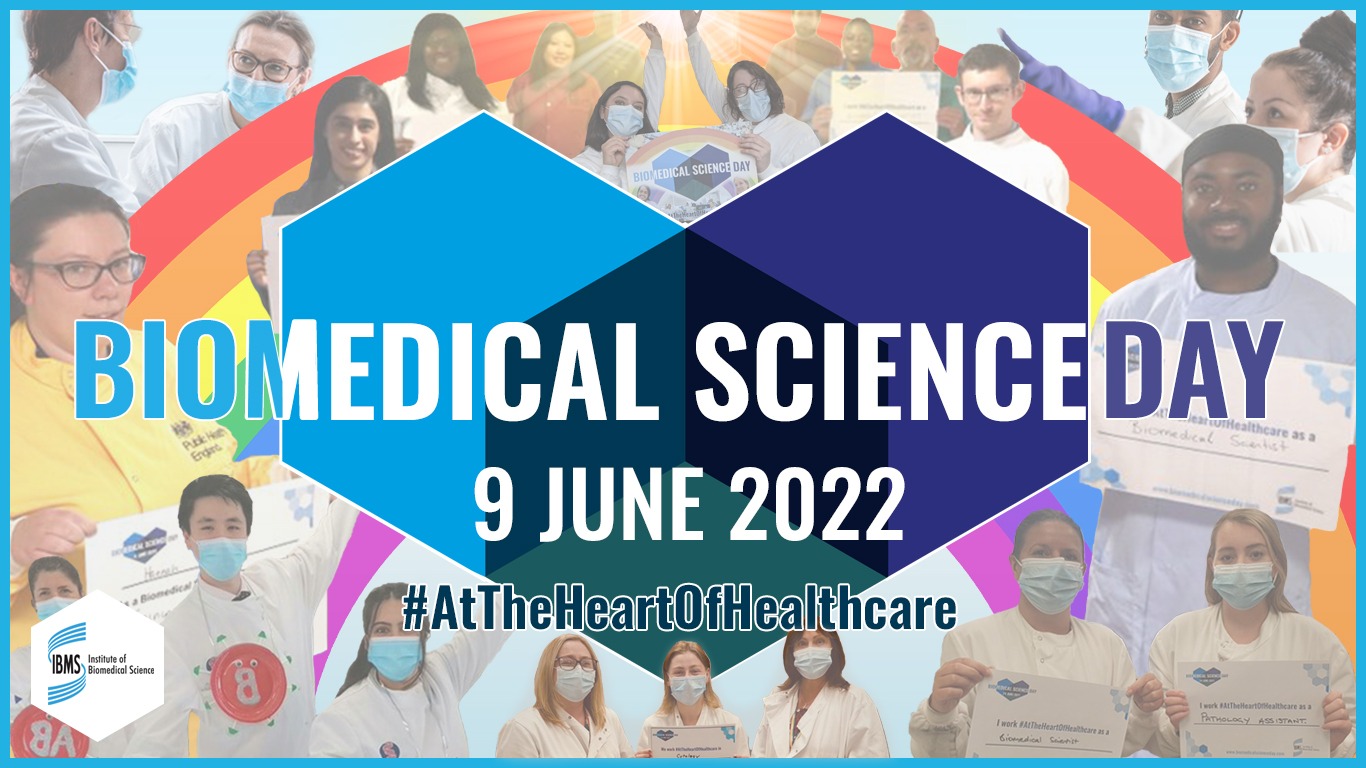 Mark your calendars and get ready to celebrate the 6th annual Biomedical Science Day
Applications for the activity fund are now open for members to apply for funding for their events.
Order your event pack
They're back - we're pleased to announce for Biomedical Science Day 2022, our popular event packs are back. Limited to just 300, members can order theirs on a first come, first served basis. To get yours, please complete our online form below before 23rd May 2022. Order yours now>>
Following on from the success of our campaign to raise awareness with politicians, we will be asking you to one again use our messaging to contact your local politicians to invite them to take part and mark the day. You may also consider inviting them to come to your workplace and show them the vital work that takes place #AtTheHeartOfHealthcare.
Our competition categories have just been announced, giving you the opportunity to use your celebrations to take part and showcase your workplace.