Biomedical Science Day 2023
Get ready for Biomedical Science Day 2023 - Thursday 8th June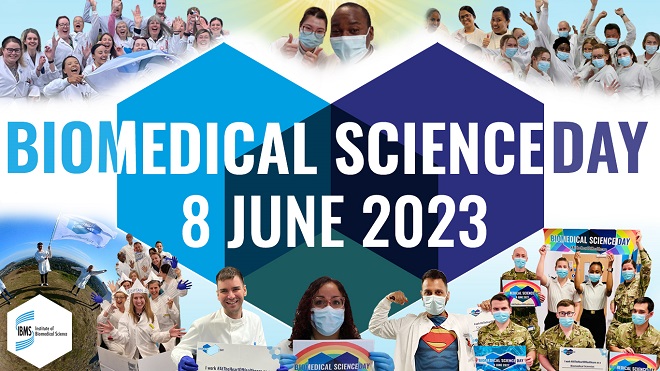 Mark your calendars and get ready to celebrate the 7th annual Biomedical Science Day
We look forward to seeing displays in hospital foyers and at local schools.
Following on from the success of last year's campaign to raise awareness with politicians, we will be asking you to use our messaging to contact your local politicians - inviting them to take part and mark the day. You may also consider asking them to come to your workplace and show them the vital work that takes place #AtTheHeartOfHealthcare.

Our competition categories have been announced, giving you the opportunity to use your celebrations to take part and showcase your workplace to the whole profession.