Biomedical Science Day 2018
Biomedical Science Day raised public awareness of biomedical science and celebrated the vital role of our members in healthcare
Thanks to our members and social media followers, Biomedical Science Day 2018 messages received over 5,000,000 impressions! Biomedical Science Day was celebrated across the UK and beyond, as hundreds of laboratories took part in events to promote the profession.
At the heart of healthcare
The theme for Biomedical Science Day 2018 was 'At the heart of healthcare' and staff and students within the profession were encouraged to show how vital biomedical science is in a person's healthcare.
Competition winners
We held 10 competitions and were blown away by the number of entries received. From most artistic photo to best video, we set the task to our members to show us how they promoted their roles and biomedical science. We even held the first ever Biomedical Science bakes, and the top entries were judged by celebrity baker Yan, from the Great British Bake Off. Here is one of our favourites: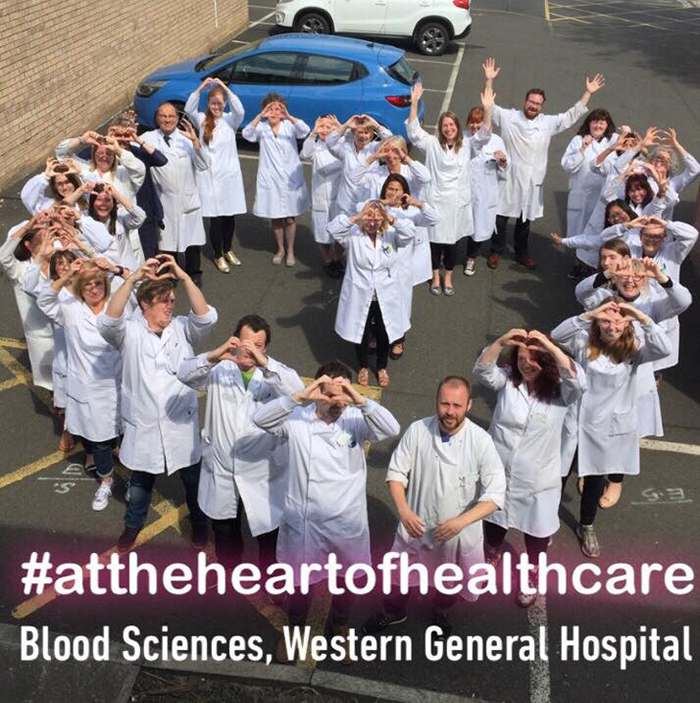 Social media
We encouraged our members to use the hashtags #BiomedicalScienceDay2018 and #AtTheHeartOfHealthCare to promote their activities. On Twitter they trended all day and were viewed by over 1,000,000 social media users.
Our social media followers were also invited to sign up to join our Thunderclap message campaign, ensuring our message was shared far and wide with 138 supporters helping it reaching over 280,000 people.
Biomedical Science Day earned the attention of some big Twitter accounts, including NHS England, the Wellcome Trust and Guardian Healthcare tweeting about the day. On Facebook there were lots of messages of support from healthcare pages and our Biomedical Science Day photo gallery gained a lot of interest as followers posted their photos from their events.
Events
Over 150 hospital and university laboratories took part in celebrations on Biomedical Science Day. We provided an interactive map for members of the public to see where events were happening near them.
Using our press release templates, many of our members' activities were covered by their local media. From baking competitions at their departments to interactive stalls providing activities related to biomedical science disciplines, IBMS members around the world took part, welcoming hundreds of visitors to learn about their role in healthcare. Many of the hospital laboratories organised tours and welcomed their chief executives to visit. After visiting the activities at Aberdeen Science Centre, one visitor described Biomedical Science Day as 'the best day of my life'.

Heartfelt thanks
At the end of the day, our members are what made Biomedical Science Day a success. We couldn't have done it with our members, and it was all down to their enthusiasm and passion for biomedical science. This is now recognised as a national awareness day, and we are already looking forward to Biomedical Science Day 2019.
Follow us on social media for the latest Biomedical Science Day news.