Digital Resources
Use social media accounts and help us spread the word about Biomedical Science Day 2021
Biomedical science is "at the heart of healthcare" and we want everyone to know. On 24 June you can unite with other biomedical science professionals by using the hashtags:
#AtTheHeartOfHealthcare or #BiomedicalScienceDay2021
This will help us to promote your work and spread the word about biomedical science.

Posters
You will be receiving a poster with this month's The Biomedical Scientist but you can download it and others by clicking below.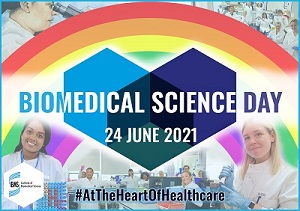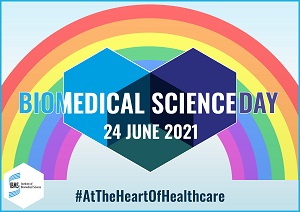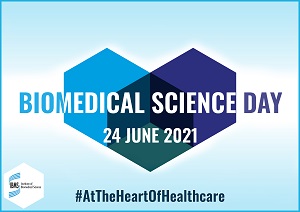 Banners

This roller banner design
will draw the eye and light up your stands!


Placards
As part of our Biomedical Science Day Competitions we have placards you can download and print to fill out and use in your photos - telling the public what you do and how many samples your laboratory processes.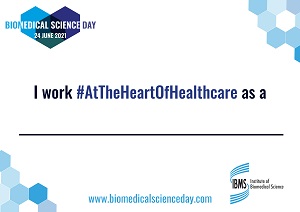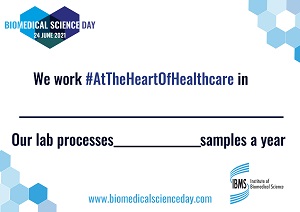 Twibbon
Support our campaign and help raise awareness of Biomedical Science Day by adding our Twibbon (pictured) and customising your profile picture on Facebook and Twitter.

---
Superlab Comic










































This stand banner design is the perfect overhead or table-front accompaniment to any Biomedical Science Day stand!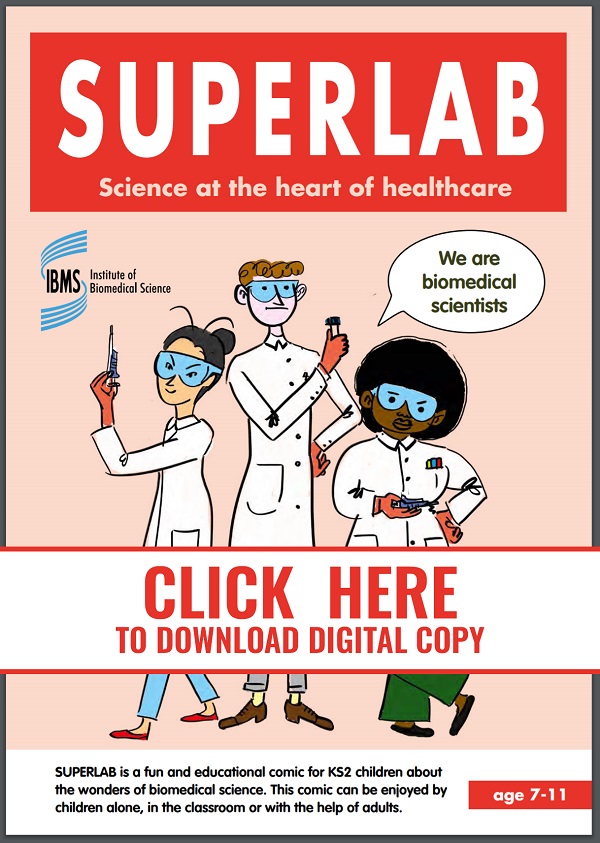 Our comic for children at Key Stage 2 (7-11 year olds) features all sorts of fun activities - each one designed to inform young people about the science at the heart of healthcare.
Download cards
If you have made the 'Test the Sample' game, just click the images below to download the Sample Cards and Mystery Cards!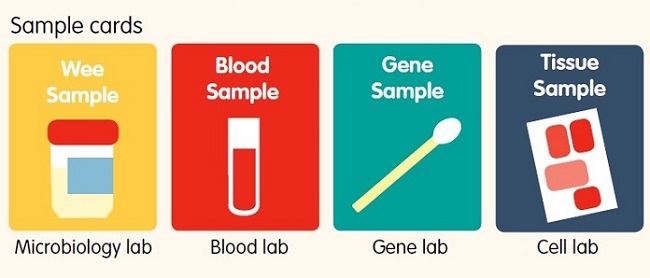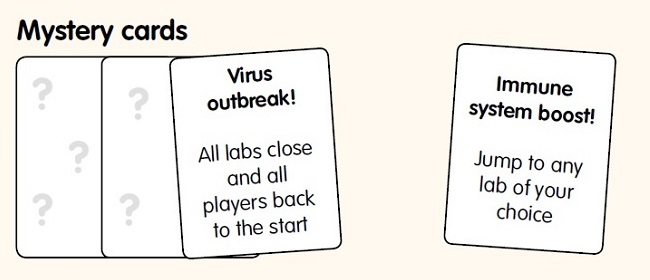 ---
Video
Share our "COVID-19: behind every test" animation to inform the public about the role of Biomedical Scientists in COVID-19 testing:



How many times has biomedical science supported your healthcare?

A brief introduction into biomedical science and its role in a person's healthcare, our video can be viewed online, downloaded or embedded.


Do you know what happens to your sample? Watch and share our sample journey videos below.

Do you know what happens to your urine sample?



Do you know what happens to your tissue sample?

Do you you know what happens to your blood sample?


A short introductory video for children about how biomedical science is at the heart of everybody's healthcare
---
Fun Activities
By collaborating with our members, we have designed these fun activity sheets. While public engagement stands and events might be off the cards, the activities are still great for teaching children at home. We would love to see some videos and photos of people using these to inform their children about biomedical science.
---
Downloads
Use our free to download resources to help you plan and promote your Biomedical Science Day events and messages
Logos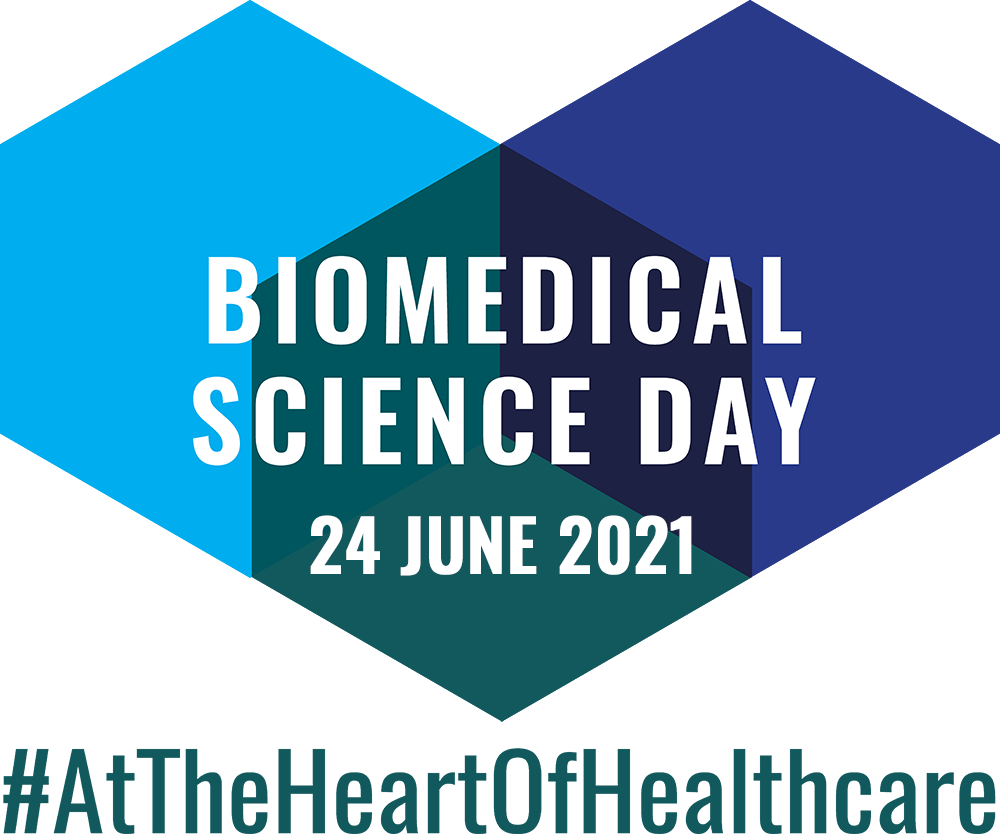 Download our Biomedical Science Day 2021 logo to use in any publications or artwork you create for your event. For other logo file sizes and formats please contact website@ibms.org

Presentation
Download and use our What is Biomedical Science? PowerPoint presentation with information about biomedical science, studying it at university and careers.

Career profiles
For a range of information and resources that explain what biomedical science is and its different laboratory disciplines, visit our dedicated careers website. You'll also find information on accredited biomedical science degree courses and careers. Visit our Careers site: www.ibms.org/careers
---
Documents
Try getting the media's attention with our easy to use press release template!

Press release template for labs
Looking for facts for your display? Try these ones on for size!

Biomedical Science facts and information